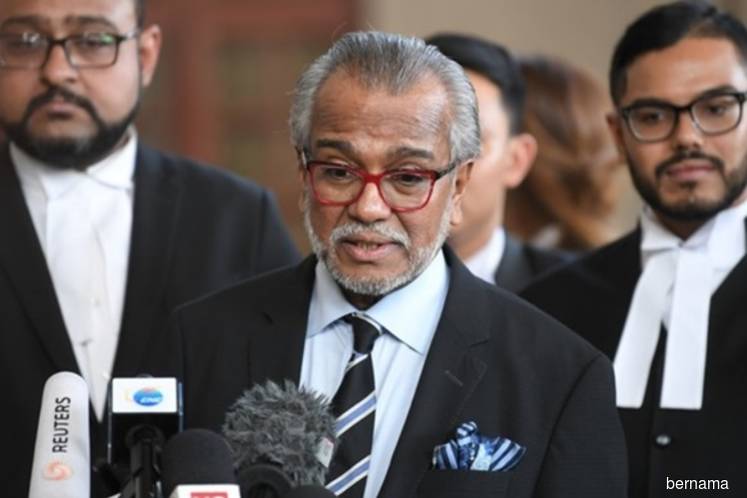 KUALA LUMPUR (Sept 13): Leading lawyer Tan Sri Muhammad Shafee Abdullah is expected to be charged for money laundering at the Kuala Lumpur Sessions Court today.
Shafee had been arrested last night.
He had been in the spotlight recently after PKR president-elect Datuk Seri Anwar Ibrahim announced on Sept 7 that the Attorney General's Chamber had issued an affidavit claiming that Shafee Abdullah received payments amounting to RM9.5 million from former prime minister Datuk Seri Najib Razak in 2013 and 2014.