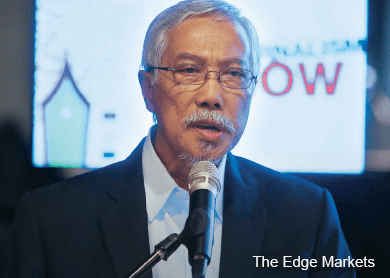 KUALA LUMPUR: The upholding of freedom of the press remains a priority under Prime Minister Datuk Seri Najib Razak's administration, said Communications and Multimedia Minister Datuk Seri Ahmad Shabery Cheek.
"Freedom of the press is a principle and an ideal that the Malaysian government takes seriously," he said in his speech that was delivered by his deputy Datuk Jailani Johari at the 'Journalism Now' forum held in conjunction with the World Press Freedom Day yesterday.
Ahmad Shabery added that the government, with an "appropriate policy", could lay down the groundwork to catalyse "a new model of evolving, thriving and vibrant new journalism" that will contribute to a "community of socially, economically and politically empowered citizens".
Southeast Asian Press Alliance (Seapa) executive director Gayathry Venkiteswaran said Malaysia does not perform well in the region in terms of press freedom. Seapa is a regional network of media freedom advocacy organisation.
"We have Asean as an institution, but it seems to be a race to the bottom rather than a race to the top.
"We are very far from offering models. We are successful in terms of maintaining the institution of media. But, in terms of offering a model for what is best for public interest … we [still] have a long way to go," she added.
Sinar Harian editorial executive adviser Datuk Abdul Jalil Ali said Najib's administration is still "more open" to media freedom than his predecessor.
"Najib is fairly open and fair when it comes to media freedom. In fact, [former prime minister] Tun Dr Mahathir [Mohamad] was more stringent," he said during a presentation at the forum.
This year, Malaysia maintained its rank of 147 in the Paris-based media watchdog group Reporters Without Borders' World Press Freedom Index of 180 countries.
Compared with its regional peers in Asean, Malaysia made it just above Singapore (153) and Vietnam (175), but was below Brunei (121), Thailand (134), Indonesia (138), Cambodia (139), the Philippines (141) and Myanmar (144).
This article first appeared in The Edge Financial Daily, on May 13, 2015.