This article first appeared in The Edge Malaysia Weekly, on September 16, 2019 - September 22, 2019.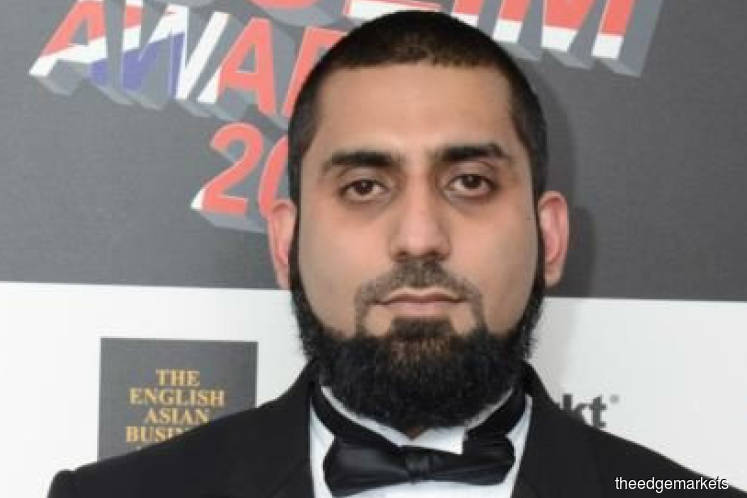 AT least five Malaysian financial institutions (FIs), including two banks, are keen to establish a presence in Kazakhstan's Astana International Financial Centre (AIFC), a move that would enable them to tap the Central Asia region where Islamic finance is in its infancy.
The financial hub is located in Nur-Sultan, the capital city.
"We have serious interest from two banks, one asset management company, one insurer and one reinsurer. Others have expressed interest and will probably take it more seriously if they see [the] others join first," Sheikh Bilal Khan, the AIFC's chief Islamic finance officer, told The Edge last week. He declined to name the entities for confidentiality reasons.
Khan, a British citizen, was in Kuala Lumpur a few weeks ago to meet with top officials from a number of FIs.
Launched in July last year, the AIFC has special legal status based on English common law. Now that the legal and regulatory frameworks are in place, the AIFC is on a mission to attract international businesses and human capital into the hub.
In an interview, Khan says Malaysian FIs will have first-mover advantage if they act now as there are hardly any Islamic finance players in Kazakhstan or Central Asia.
In Muslim-majority Kazakhstan, there are only two Islamic banks — Al Hilal Bank from Abu Dhabi and Zaman-Bank.
The country aims to have Islamic banking assets reach 3% to 5% of total banking assets by 2030, and much of it will depend on the AIFC's success in bringing in reputable players. Islamic assets are at "negligible" levels now, but growing, he says.
"There is currently no Malaysian Islamic institution of any kind in Central Asia. So, this could be huge opportunity for Malaysian FIs ... they can get a big piece of the pie and there are good returns, helped by the low cost of doing business," Khan says.
Apart from Kazakhstan, which is the largest economy in Central Asia, the other four countries that form the region are Kyrgyzstan, Tajikistan, Turmenistan and Uzbekistan, with a total population of about 72 million.
Khan says it's an opportune time for Malaysian FIs to come to Central Asia. In resource-rich Kazakhstan itself, there is currently a huge drive in privatisation. It was the last Soviet republic to gain independence, in December 1991.
"A lot of the state-owned assets are being sold or IPO-ed (initial public offering) and the reason for that is that Kazakhstan wants to be a member of the Organisation for Economic Cooperation and Development (OECD), and to be an OECD country, state ownership [of assets] cannot be more than 15%, so there are a lot of opportunities," he explains.
Among the perks the AIFC is offering early movers are a 50-year exemption from payment of corporate, individual, land and property tax till 2065, low banking licence fees and free office space till 2021.
Lenders that set up a branch or subsidiary will be able to conduct a full range of banking activities, with no restriction.
"The cost of business is very low. In terms of setting up the licence, until 2021, it is only US$300, whereas elsewhere, it is something like US$20,000 to US$30,000. As for properties, until 2021, we're [charging] no rent, just basically service charges which is about US$5 or so per sq m," he says.
The big Malaysian lenders, such as Malayan Banking Bhd and CIMB Group Holdings Bhd, had started venturing abroad, particularly in the Asean region, since the 2000s.
Will it be worth their while to go to a new frontier like Central Asia? Analysts say there are certainly opportunities and first-mover advantages, but they also question whether the Malaysian banks know enough about the market and if they wouldn't be better off focusing on increasing penetration on markets closer to home.
Bankers that The Edge speak to say venturing into the AIFC is an attractive option, but they need to study the market further.
"Today, if we were to venture into say, Indonesia, we'd have to buy a bank and fork out a premium ... even for a small bank, it would easily be above RM100 million. So, the attraction of the AIFC is the low cost of setting up operations and the fact that you can use the balance sheet of the holding company in Malaysia. I'm sure the margins in these types of markets are a lot higher than in Malaysia. It's also an alternative for you to get close to Europe," says the CEO of an Islamic bank.
"But, the only issue is, we don't know the market well. Therefore, the crucial thing is studying the market first. For us, we are keeping in view the option [of venturing there]. But, I would think that some Malaysian banks would be interested because of the low cost factor and also the slant of the AIFC, which is towards Islamic banking," he adds.
Khan must, by now, know well the feedback from Malaysian FIs. "My pitch to the banks is, take the licence, do your feasibility studies and all that, you don't need to move any of your operations [just yet]. The licence will allow you to do something down the line, but you've got to study and see the market first ... kind of like dipping your toe into the water," he says.
It is understood that there are currently over 230 companies in the AIFC, and the target is to get 500 companies to register by 2020.