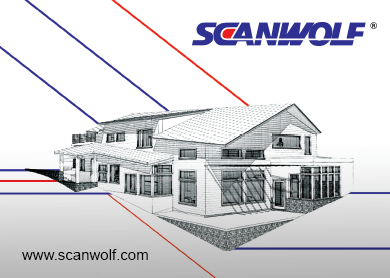 IPOH: The second attempt at a boardroom coup was considerably more successful than the first as seven directors, including managing director (MD) Datuk Ch'ng Kong San, were removed from the board of Scanwolf Corp Bhd at its extraordinary general meeting (EGM) yesterday.
Scanwolf's (fundamental: 0.55; valuation: 0.9) co-founder Datuk Tan Sin Keat, who was the only board member to turn up for the EGM, managed to retain his seat as executive director.
"I have no idea why the requisitionists want to remove me. I don't know anyone of them at all. But I am still glad that my old-time shareholders want me to stay on," Tan told The Edge Financial Daily after the EGM yesterday. The voting results showed that 71.33% of the shareholders had voted against the resolution to remove Tan as a director. 
Meanwhile, five new candidates who were nominated by three substantial shareholders — Yii Long Ging, Cedric Wong King Ti and Abdul Hamid Abdul Shukor — were elected non-executive directors. The trio own slightly more than 10% equity interest in the home and kitchen fittings manufacturer. Yii is the mother of Cedric and William Wong, one of the five new non-executive directors.
Cedric said it remains to be seen if the five new directors can team up with Tan.
"Let's wait until my new board gets to know him (Tan) and see how it goes. At the moment, I don't know where he stands," he told The Edge Financial Daily. Cedric said the main reason for removing all the directors was that the board had prevented him from having his board representatives. 
Scanwolf's board now consists of six members, with the position of the MD now left vacant following Ch'ng's defeat.
Tan, meanwhile, said he is willing to work with the new directors, provided that the three requisitionists want him to stay. "For me, it's simple. I'm just an employee of the company. I'm only a minority shareholder with a 2% stake ... But if they want me to go, I can go," he said.
All the five new directors and three requisitionists attended the EGM.
However, Ch'ng, Scanwolf chairman Mak Hon Weng and five directors Soon Eng Kooi, Tan Weng Chuan, Teh Hock Leng, Dr Loh Kai Kwong and Umair Azura Zakaria did not turn up and were subsequently ousted yesterday.
Loss-making Scanwolf ventured into property development in 2011.
The company's shareholder tussle started in April, when Yii, Cedric and Abdul Hamid made an attempt to oust three directors including Ch'ng, at an EGM that was scheduled for May 13.
However, the meeting was cancelled two days before shareholder Yeoh Kean Beng filed a lawsuit to restrain Scanwolf from holding the EGM, which was granted by the court with no reason given.
Interestingly, Ch'ng hired PKF Convenant Sdn Bhd to conduct a review of the company's property development operation. The full review is expected to be completed as soon as this week. 
According to PKF Covenant's preliminary report, eight possible irregularities have been identified in the company and its subsidiaries in the property development division.
This article first appeared in The Edge Financial Daily, on June 18, 2015.