This article first appeared in The Edge Financial Daily, on July 26, 2017.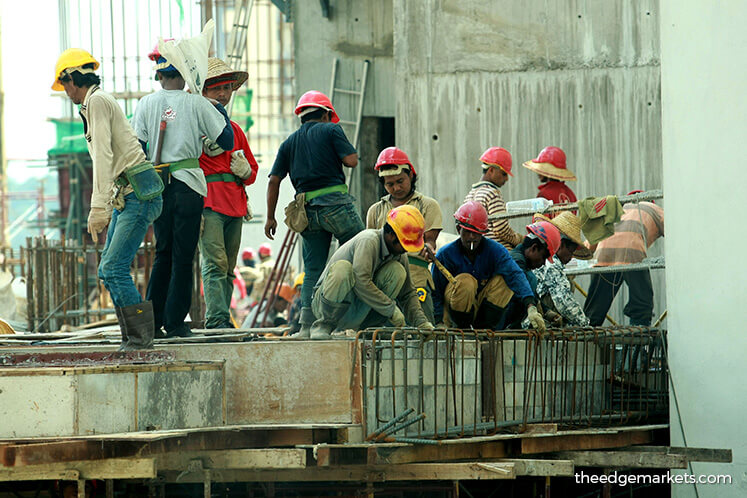 KUALA LUMPUR: An opposition lawmaker said the government must cut out the middlemen, private employment agencies and labour brokers in managing migrant workers.
"This is because importing migrant workers is a business opportunity," said Klang member of parliament (MP) Charles Santiago. 
"Thus, it comes as no surprise that migrant workers brought into Malaysia far exceed the actual manpower required here."
Pointing out that the foreign workers industry is a multibillion-ringgit business, Charles also called for the setting up of a high-level independent committee to address structural issues including entrenched corruption.
"There is a lot of corruption involving government officials as revealed by Al-Jazeera's 101 East documentary which exposed entrenched graft in workers movement between Malaysia and migrant source countries like Bangladesh."
The documentary entitled Malaysia's Migrant Money Trail, shown last Thursday, suggests that a "corrupt nexus" between government officers and labour brokers makes the movement of workers to Malaysia a highly lucrative business. 
"[Home Minister] Datuk Seri Ahmad Zahid Hamidi must seriously consider setting up a national migration policy review by establishing the high-level committee," Charles said.
Speaking to reporters at the Parliament lobby, Charles also urges the government to transfer the handling of migrant workers to the human resources ministry instead of parking it under the home ministry.
He said the 11th Malaysia Plan stipulates that the human resources ministry oversees the migrant workforce since it is better equipped to manage the foreign labour sector, having information on the industries requiring such workers and tracking their movements.
"The national plan says the proportion of migrant workers in the country's workforce [is to] be set at 15% by 2020. 
"For now, Zahid has to account to Parliament on how the ministry plans to achieve the target given that we have about two and a half years left." 
Earlier this year, the government implemented the enforcement card (E-Card), which serves as temporary validation for undocumented foreign workers before obtaining their legal papers from their respective countries.
However, out of 600,000 illegal workers said to be in the country, only 23% or 161,056 of them registered through the platform.