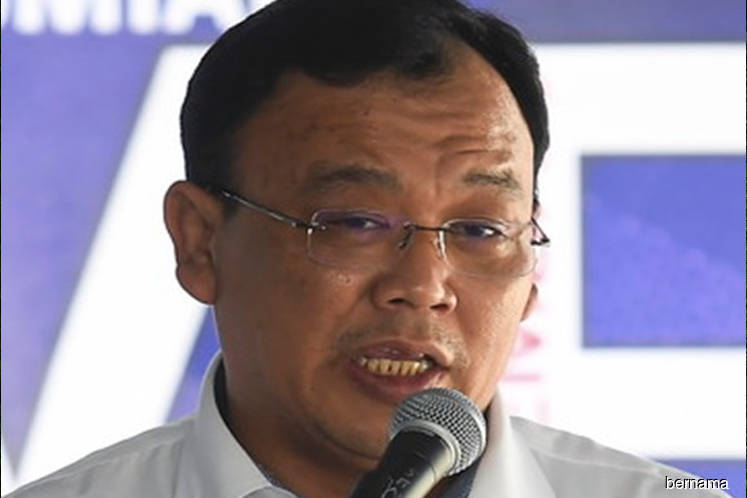 KUALA TERENGGANU (Jan 22): The Communications and Multimedia Ministry (KKMM) has given the assurance that everyone including people in the Opposition-held States will be able to enjoy all services provided by its agencies.
Its Deputy Minister Eddin Syazlee Shith said it had always been the Government's priority to provide the best services for the people and difference in political ideologies will not stop them from enjoying the benefits available in the Pakatan-Harapan ruled States.
"If there are differences between the two parties (State and cental governements) we will immediately  find the best way to resolve the problem ... as we do not want anything to stop us from achieving our goal of serving the people."
He said this to reporters after a friendly session with agencies under the KKMM at the Terengganu Broadcasting Department here today.
Also present were Terengganu Information Department director Suwadi Guliling, Terengganu Broadcasting Department deputy director Nasrul Hakim Mohd Noh, Pos Malaysia manager Salbiah Abu Bakar, Terengganu Malaysian Communications and Multimedia Commission (MCMC) chief Mohd Fairus Mohamad and Bernama bureau chief Zalina Maizan [email protected].
Commenting on the Cameron Highlands by-election, Eddin Syazlee said he was confident with RTM's capability in reporting on the by-election results this Saturday.
"Based on past records RTM had always given their best and will immediately make an annoucement once the results have been confirmed by the Election Commission (EC)," he said.