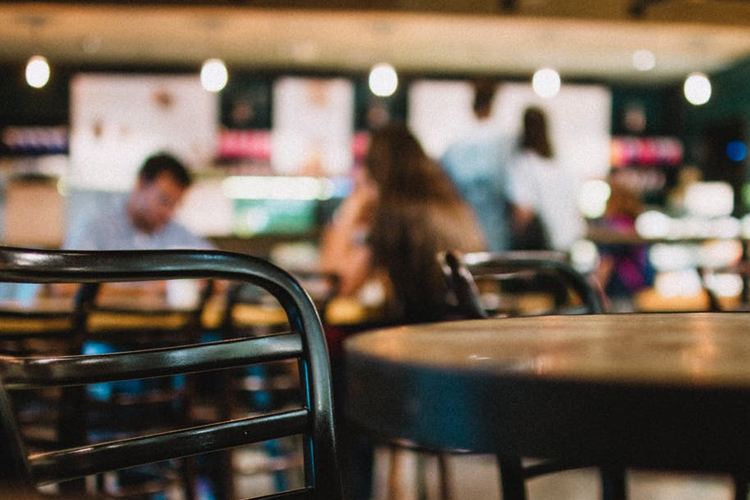 Service sector to be the fastest-growing sector of the economy
4.1% growth in the manufacturing sector in 2020
Agriculture sector to grow the slower pace at 3.4%
Stronger growth of 3.7% in construction sector in 2020, vs 1.7% in 2019
Mining sector growth to moderate to 0.3%
Service sector to be the fastest-growing sector of the economy
The service sector is projected to grow 6.2% year-on-year (y-o-y) in 2020, from 6.1% this year, making it the fastest-growing sector of the economy.
The growth in 2020 will be underpinned by the expansion of most of the subsector.
The wholesale and retail trade subsector is expected to grow at 6.8% and 7% in 2019 and 2020, respectively. MoF said the growth for 2020 is supported by tourism-related activities and accelerating growth of e-commerce. While, the growth for 2019 is due to the increasing number of convenience stores.
The finance and insurance subsector is anticipated to grow stronger at 5.1% in 2020, compared with an estimated growth of 4.8% in 2019. MoF said the faster-estimated growth was underpinned by the increase in bank lending and higher fee income in line with the expansion in economic activities.
"In addition, the setting up of the first virtual bank in the third quarter of 2020 to modernise Malaysia's banking industry, as well as the issuance of virtual banking licence guideline, is expected to boost further the growth of the sub-sector," MoF said.
The information and communication subsector is also projected to accelerate growth at 6.9% in 2020, against the 6.7% estimated growth in 2019, driven by the introduction of 5G technology.
"The 5G technology will create and a competitive market for home broadband service as well as increase the coverage and network quality.
"This will strengthen Malaysia's capacity to participate in the IR4.0, allowing the industry to fully utilise artificial intelligence, robotics, virtual reality, big data analytics, Internet of Things and software engineering, leading to higher digital adoption.
For the real estate and business service subsector, it is expected to increase by 7.8 %, up from an estimated growth of 7.6% in 2019, supported by higher demand for construction-related services with the continuation of mega projects such as East Coast Rail Link (ECRL) and Bandar Malaysia.   
Manufacturing sector grow marginally higher at 4.1% in 2020
The manufacturing sector is expected to grow marginally higher at 4.1% in 2020, from 4% this year.
The growth will be driven by steady improvement in the export-oriented industries coupled with sustained expansion in the domestic-oriented industries.
In 2020, overall gross exports are expected to expand 1% benefiting from the anticipated improvement in global trade activities and the uptick in the electronic and electrical (E&E) cycle.  
Accordingly, exports of manufactured goods are projected to increase by 0.9% with exports of E&E expanding by 0.8%.
Meanwhile, the growth in exports of non-E&E products are expected to expand by 1.1%.
Agriculture sector to grow at slower pace of 3.4%
The agriculture sector is expected to grow at a slower pace of 3.4% next year from 4.3% growth estimated this year, mainly due to the growth in oil palm subsector moderating from 7.7% in 2019 to 5.5% in 2020.
The production of oil palm subsector is expected to improve to 22.2 million tonnes in 2020, from 21 million tonnes in 2019. Meanwhile, higher oil extraction rate (OER) is estimated at 20.2% in 2020 compared from 20.1% in 2019, following better quality of fresh fruit bunches (FFB) produced.
The CPO price is expected to improve to RM2,100 per tonne in next year, compared with the estimated of RM2,000 per tonne in 2019. The increase in CPO price was mainly due to the increase in domestic consumption for bio-diesel and higher demand in major markets amid price competitiveness against other vegetable oils.
Moving forward, the government will implement the B20 biodiesel programme which is currently on six months trial and is expected to boost domestic demand for palm oil and contributed to a cleaner environment.
Construction sector to grow 3.7% n 2020, vs 1.7% in 2019
The construction sector is expected to improve in 2020 with growth rate of 3.7% year-on-year (y-o-y), on account of acceleration and revival of mega projects as well as the building of affordable homes, according to the Ministry of Finance's (MoF) Economic Report 2019/20, titled Microeconomic Outlook.
The MoF, however, noted that the subdued growth of the residential and commercial properties is expected to weigh down the sector's performance.  
The Ministry said the construction sector grew a marginal of 0.4% during the first half of 2019 and it expects the sector to achieve annual growth of 1.7% in 2019, mainly supported by the civil engineering segment, in particular, the investment in infrastructure-related projects.
The sector growth will be backed by the infrastructure projected highlighted by MoF including The East Coast Rail Link (ECRL), Mass Rapid Transit Line 2 (MRT2), the Light Rail Transit 3 (LRT3), Electrified Double Track Gemas - Johor Bahru, Klang Valley Double-Track Phase 2 (KVDT 2),Central Spine Road, Pan Borneo Highway and Coastal Highway in Sarawak.
"Meanwhile, in the petrochemical and power plant segments, new projects such as Pengerang Deepwater Terminals (Phase 3), Baleh Hydroelectric Dam and Sarawak Water Supply Grid Programme (Phase 1) are expected to support the growth of this subsector further," it added.
On residential subsector front, MoF expects it to grow at a slower pace, mainly due to elevating property overhang caused by the mismatch between supply and demand
Noting the rising property overhang and low incoming supply, MoF said the non-residential subsector to remain subdued next year following a lack of initiative on new mega commercial projects.
Mining sector growth to moderate to 0.3%
The Malaysian mining sector is slated to grow 0.3%, down from a 0.6% estimated growth in 2019.  
The sector expansion will be backed by stable gas production derived from stronger domestic demands from the petrochemical industry and rising exports of liquefied natural gas (LNG), particular to China, Japan, and Republic of Korea.
The commencement of the North Malay Basin Full Field Development (FFD - Phase 2) in Penisular Malaysia as well as Gorek, Integrated Bokor (Phase 3) and Betty redevelopment projects in Sarawak is expected to support growth in the sector next year.
The production of crude oil is projected to increase moderately supported by projects such as Anggerik FFD, Zetung FFD in Penisular Malaysia and Bayan Oilfield (phase 2B and 2C) in Sarawak.