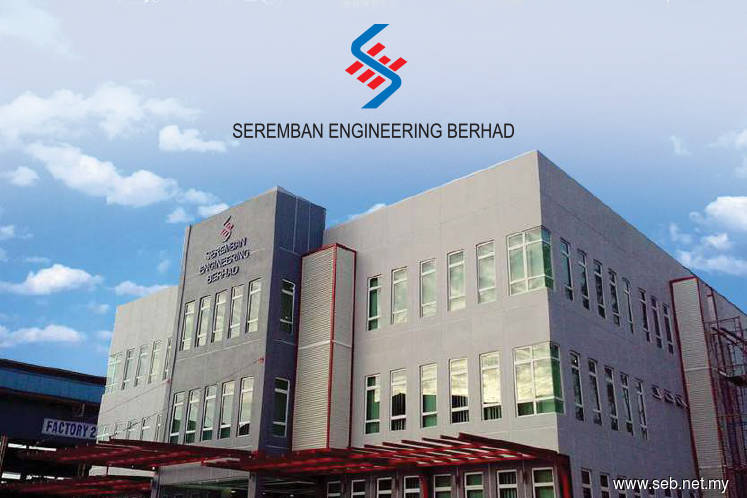 KUALA LUMPUR (Oct 4): The offer price of 50 sen per Seremban Engineering Bhd share as part of a mandatory general offer (MGO) by MIE Industrial Sdn Bhd has been deemed fair and reasonable by KAF Investment Bank Bhd (KAF IB).
The investment bank said the deal was fair given that the revised net asset value (RNAV) of Seremban Engineering is about RM35.2 million or 44 sen per share, which is 13.64% lower than the 50 sen offer price.
Meanwhile, the offer price is also deemed reasonable as it is 23.5% higher than the 40.5 sen Seremban Engineering's closing share price on the last trading date of Aug 30, and represents a premium of between 15.2% and 38.9% over the five-day, one-month, three-month, six-month and 12-month volume weighted average market prices of Seremban Engineering shares up to the last trading date.
"Accordingly, KAF IB recommends that you accept the offer," it said.
To recap, on Sept 3, MIE emerged as Seremban Engineering's controlling shareholder after it purchased 55.55 million shares representing 69.72% of the company's total issued shares, from five vendors — Success Transformer Corp Sdn Bhd, Omega Attraction Sdn Bhd, Tan Ah Bah @ Tan Ah Ping, Pan Kim Foon and Tan Chung Ling.
The purchase triggered an MGO, with the deadline to accept the offer being Oct 15, pending an extension by MIE.
Shares in Seremban Engineering rose by 0.5 sen to 50 sen, with 835,100 shares traded at the lunch closing bell.
See also: Seremban Engineering sees change of controlling shareholder, MGO triggered