This article first appeared in The Edge Financial Daily, on January 18, 2018.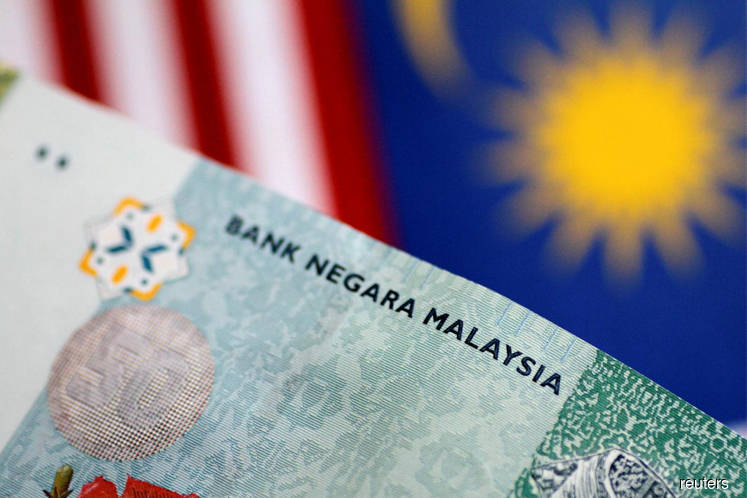 KUALA LUMPUR: The ringgit is projected to trade between 3.8000 and 3.9000 against the US dollar by end-2018, amid stronger crude oil prices and as Malaysia raises its key interest rate, according to Socio-Economic Research Centre (SERC) executive director Lee Heng Guie.
In fact, Lee expects the central bank to raise rates as early as next week, when the monetary policy committee meets for the first time this year. "Looking at the current economic environment, it is ready for a monetary policy review. Although the economic growth is expected to moderate, it is mainly due to the high-base effect and at about 5%, it is still a credible growth. At this level, the market is able to absorb a small rate hike of 25 basis points (bps)," Lee said during a media briefing on SERC's quarterly economic tracker and outlook for 2018.
While Lee expects one rate hike of 25bps for 2018, he said the market needs to brace for the possibility for further hikes if the country continues to see steady economic growth, demand-induced price pressure and a narrowing yield gap in 2018.
According to Lee, a synchronised tightening in the global monetary policy in 2018 or a faster- than-expected rate hike in the US are factors the central bank will have to consider.
While he noted that the US Federal Reserve had started on a gradual rate hike and to shrink its balance sheet last year, the European Central Bank and Bank of Japan had continued on its monetary stimulus. But a convergence in tightening monetary stance is possible this year, he said. Other external factors to watch out for are geopolitical tensions in the Middle East and between the US and North Korea. On the local currency, he said "the impending 14th general election could provide the ringgit with headwinds in the first half of the year", while "good economic and financial fundamentals remain supportive of the ringgit, which is fundamentally undervalued".
Lee said the stronger ringgit seen in 2017 is an indication that the local currency has bottomed, amid support from stronger crude oil prices. He expects the Brent crude oil price to average about US$60 (RM237) to US$65 per barrel this year. At the time of writing, Brent was trading at US$69.12 per barrel.
On inflation, SERC is projecting it will moderate to 3.5% in 2018 compared with the 3.9% estimated for 2017, partly aided by a high base effect, and as gross domestic product (GDP) growth is seen moderating to 5.1% in 2018, from an expected 5.8% to 6% in 2017.
"While we expect growth to moderate in 2018, we see an upside risk to our projection. Certain sectors such as [the] semiconductor and electronics [sectors] are still very good. The oil price has also strengthened. If it remains at this level, it will be good for Malaysia," said Lee. He anticipates all economic sectors to grow this year, albeit at a slower pace. The services, manufacturing and construction sectors will continue to lead.
Drivers of services are steady domestic spending, higher tourists' arrivals, logistic services and financial services. As for the manufacturing sector, growth will be underpinned by export-oriented industries, specifically demand for electronics and electrical products, refined petroleum and building materials, food products and transport equipment.
GDP growth could trend higher if exports strengthen further this year despite the high base set in 2017, where export growth is expected to hit 19.8%, said Lee.
Meanwhile, the construction sector's growth this year will be sustained by mega infrastructure projects like the East Coast Rail Link, the mass rapid transit and the electrified double-track Gemas-Johor Baru railway line.