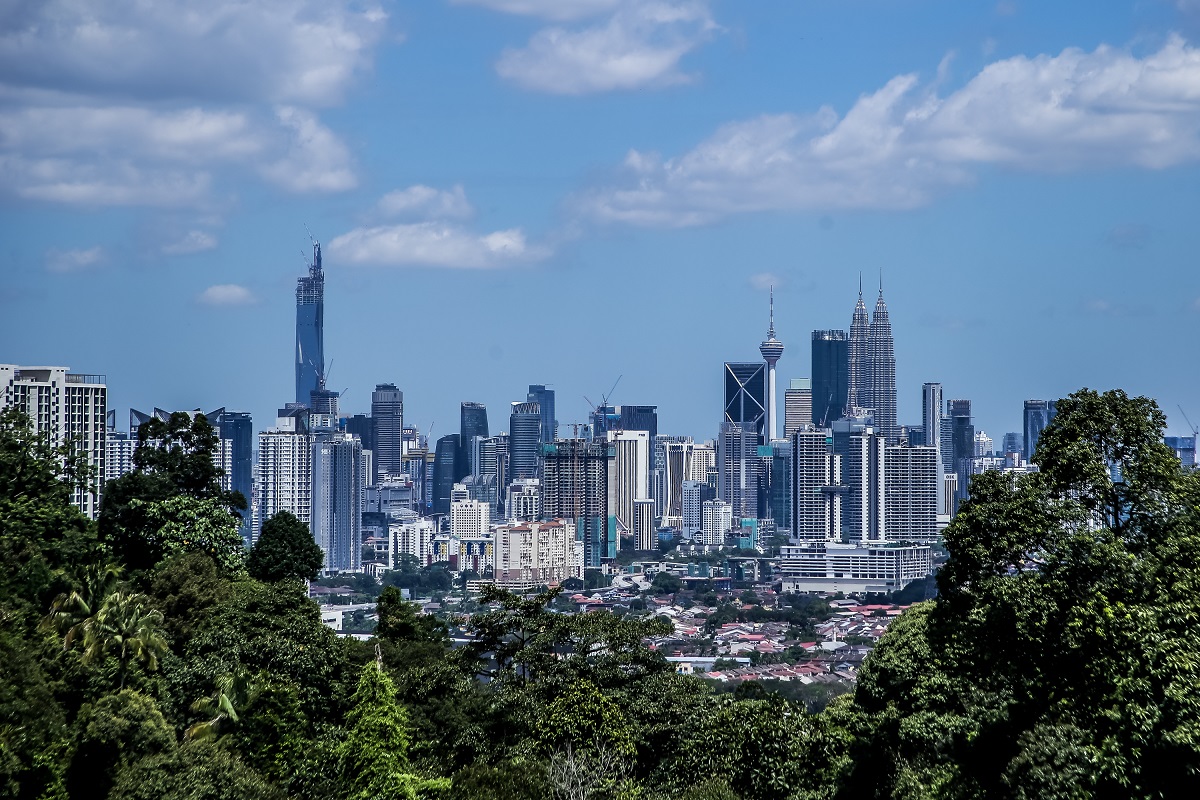 KUALA LUMPUR (July 22): The Socio-Economic Research Centre (SERC) has maintained its 4% gross domestic product (GDP) growth projection for Malaysia's economy this year, bucking the trend of lowered forecasts stemming from various restrictions resulting from the resurgence in Covid-19 cases.
However, SERC executive director Lee Heng Guie cautioned that the current growth projection is subject to downside risk.
"The economic growth is largely dependent on the future path of virus containment, the pace of vaccination rate as well as how long it takes [to move] into subsequent phases of the National Recovery Plan for the reopening of more economic and social sectors," Lee said at the SERC quarterly economic tracker (April-June 2021) virtual media briefing today.
Hence, Lee said July and August are crucial months to watch as the high level of vaccination rates will offer a glimmer of hope for a fast transition into phases three and four, allowing more economic sectors in the positive list and also social sectors to start operations accordingly.
According to SERC's estimates, 40% of the country's population will complete two doses of vaccine inoculation by end-August, followed by 60% in end-September, and herd immunity could be reached by early November.
Against this backdrop, Lee said the country can anticipate a better recovery in the fourth quarter this year as a restoration of consumer spending will be supported by the progress of vaccination and the containment of virus spread.
While some pent-up demand, continued cash aid and loan moratorium will provide temporary cash flow relief, Lee is mindful that a weak recovery in the labour market remains a drag on consumer spending.
This, coupled with lingering political uncertainty, remains a drag on investors' confidence.
Looking at the second quarter (2Q) GDP forecast, Lee said the favourable base effect is wearing off as it expects the GDP number to hit a temporary speed bump due to lockdown as new virus variants cases spike exponentially.
"I still expect a double-digit growth, but it's not as strong as previously expected because of the [adverse] effect from the lockdown," he noted.
For the third quarter (3Q), Lee is looking at modest positive growth, but prospects remain challenging relative to the fourth quarter, as the current lockdown and restricted containment measures have taken a heavy economic toll on domestic demand and business activity.
It should be noted that SERC's Malaysia 2021 growth projection of 4% is on the lower side compared to consensus.
Last month, the World Bank had forecasted Malaysia's economy to grow by 4.5% in 2021, after slashing the forecast twice from 6.7% estimated in December last year and 6% in March.
Meanwhile, Finance Minister Datuk Seri Tengku Zafrul Abdul Aziz said Malaysia's 2021 GDP growth projection will be revised downwards, from between 6% and 7.5% growth projection previously, after taking into account the impact of the Full Movement Control Order.
The new growth estimate is expected to be unveiled next month.
Exports to surge 15.8% in 2021 amid global recovery and higher commodity prices
Despite the temporary blip caused by the renewed lockdown, Lee expects exports to grow strongly at 15.8% year-on-year (y-o-y) in 2021 in tandem with a global recovery and firmer commodity prices, compared to 1.4% contraction in 2020.
"We expect the renewed lockdown in June and July with a 60% manpower capacity for the export-oriented industries, manufacturing sector and plantation would hamper the delivery of exports shipment, and may result in the cancellation of future orders as buyers are concerned whether their orders can be fulfilled without interruption.
"Amid a divergent recovery between advanced and regional economies, exports are expected to grow by 15.8%, with a stronger first half (1H) (estimated 26.7% y-o-y) before slowing to an estimated 6.6% y-o-y in second half (2H) 2021 as the low base effect dissipates," Lee added.
Malaysia's export growth for the first five months of this year grew 31.1% y-o-y, partly aided by the low base effect last year due to lockdown-induced demand, supply disruptions and the improvement in global demand of electronics and electrical products, rubber products, chemical products, metal products as well as higher prices of commodities and crude oil.
Headline inflation to increase between 3% and 4% this year
Headline inflation, on the other hand, is expected to moderate to around 3% to 4% in 2021 as the low base effect dissipates, after increasing by 4.7% y-o-y in April and 4.4% y-o-y in May this year.
Last year, Malaysia recorded a deflation of 1.2%, its first full-year deflation since 1969.
Lee said crude oil prices remain a wild card for inflation in view of rising crude oil prices. Without the continued fuel price subsidy for RON95, he said headline inflation would have increased much higher.
Meanwhile, Lee expects the central bank to keep the overnight policy rate (OPR) steady at 1.75% by end-2021, as the current monetary policy remains appropriate and accommodative, along with fiscal and financial relief measures to cushion the prolonged pandemic impact on businesses and households.
However, he noted that the lower interest rate would not be an effective means of spurring further consumption and investment demand, amid the prolonged pandemic and resulting supply and demand disruptions.
Cautious sentiment among households due to rising infections, restricted mobility, job security and income prospects due to the disrupted economic recovery has affected discretionary spending, while businesses are adopting a wait-and-see stance until they have more clarity on the lingering political uncertainty.
Also, he opined that cash handouts to targeted households and automatic loan repayment moratorium would be handier compared to lowering the interest rate. With this, Lee said it is appropriate for Bank Negara Malaysia to reserve the monetary arsenal for future shocks.