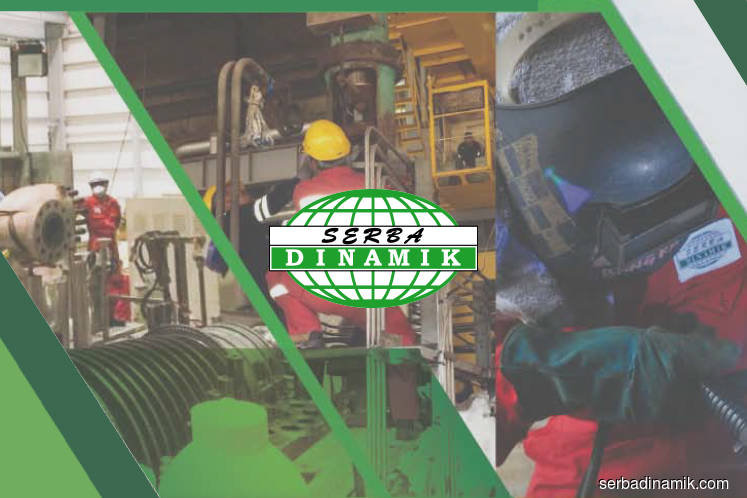 SHAH ALAM (Nov 18): Serba Dinamik Holdings Bhd managing director and chief executive officer Datuk Dr Mohd Abdul Karim Abdullah is feeling upbeat about the prospects of the company next year, thanks to better-than-expected order book performance as well as favourable growth catalysts from improved trade war sentiments.
After the group's extraordinary general meeting (EGM) today, Mohd Abdul Karim told reporters that the company remains on a strong footing and expects to continue doing well for FY19.
For the following year (FY20), he said the company is also maintaining its annual growth target of about 15% to 20% in top line and bottom line.
"We'll be able to achieve this based on our order book performance. It's currently at about RM10 billion, though the number will be higher by the end of our financial year (Dec 31, 2019)," he said, adding that this figure is higher than previously.
For FY20, the group is targeting an order book of about RM15 billion.
As a global integrated engineering services company, Mohd Abdul Karim said the prospects remain good for Serba Dinamik as improving geopolitical factors favour the group's business network.
"The trade war between US and China is heading towards a positive outcome. That will be good news for the entrepreneurial world because what it means is that it will help the entire movement of trade and the supply chain of business will move more smoothly.
"Implications to Serba Dinamik will also be positive because a lot of our related network has a relationship with US and China, so this will help us achieve our order book," he said.
On the outlook for oil and gas, Mohd Abdul Karim said oil prices generally remain volatile but noted that they are on an upward trend, which will boost the sector moving forward.
On other prospects, while its largest market, the Middle East, will continue to grow, the company wants to reduce dependency on this region and has plans to further expand in other small and existing markets in Central Asia and Africa, in particular, to grow its IT segment.
"We expect to be earning about RM150 million (revenue) for the IT segment though next year will be more meaningful. We have sufficient capabilities to launch it bigger in the market," he said.
Asked whether the group had any merger and acquisition (M&A) plans in the pipeline, Mohd Abdul Karim agreed the group is eyeing one already for FY20 though he did not elaborate.
"What we look for in an M&A is a company that can help enhance the group's technology infrastructure as well as help with our geopolitical positioning," he said.
At the group's EGM, Serba Dinamik received the approval from shareholders for three proposed corporate exercises — a two-for-three share split to further improve trading liquidity, a two-for-five bonus issue and a two-for-five free warrants issue to reward existing shareholders.
The proceeds raised will be used for capital expenditure and working capital.