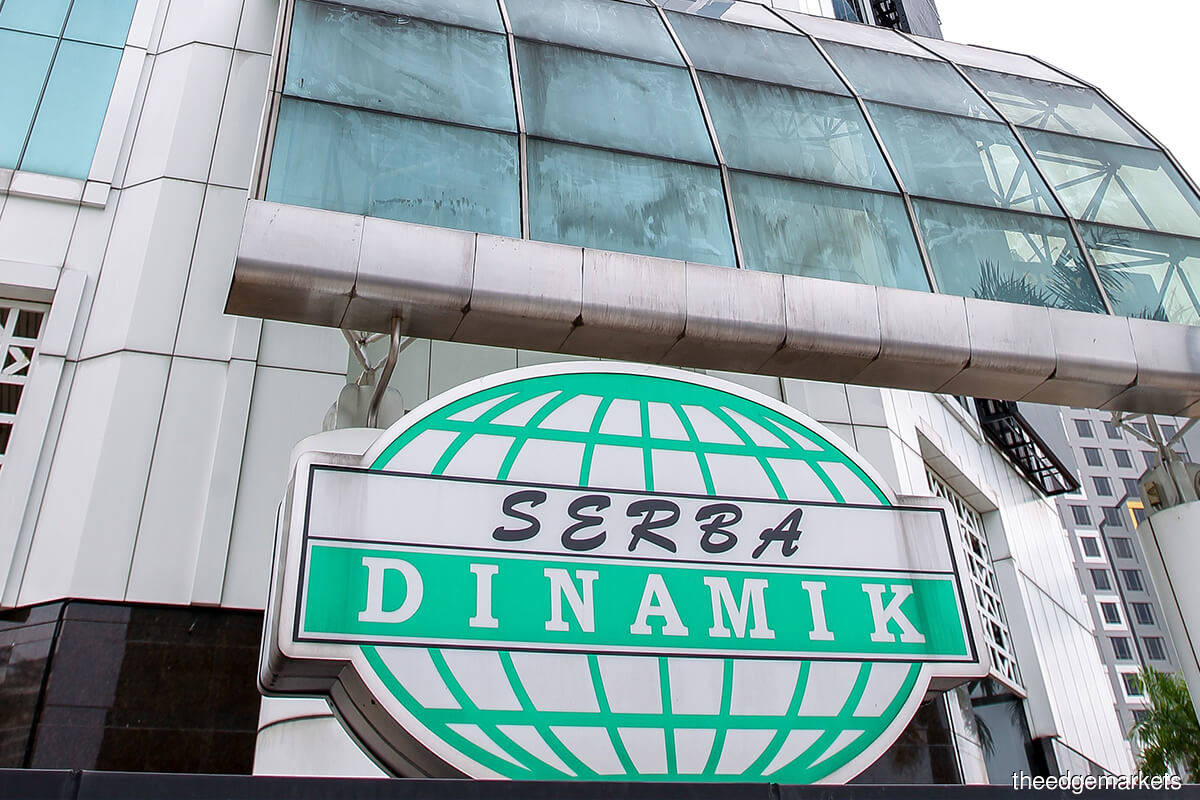 KUALA LUMPUR (May 24): Serba Dinamik Holdings Bhd has been slapped with yet another suit, this time from Malaysian Trustees Bhd, which is the trustee of Serba Dinamik's RM100 million Islamic Commercial Papers (ICP) that the company has defaulted on.
In a civil suit filed at the High Court on April 29, Malaysian Trustees is seeking a declaration that a dissolution event has occurred on the ICP, together with an order to compel Serba Dinamik to pay the outstanding ICP amount of RM100 million, with compensation for late payment.
Malaysian Trustees is also seeking to execute a sale agreement with Serba Dinamik to acquire from the beleaguered oil and gas outfit its entire beneficial interest in the shariah-compliant business of Amanahraya Investment Management Sdn Bhd (ARIM), as part of the agreement under the dissolution of the ICP.
ARIM sole holder of Serba Dinamik's RM100 million ICP
The court papers did not provide details about the shariah-compliant business mentioned. ARIM, which is the sole holder of Serba Dinamik's RM100 million ICP, is wholly-owned by Amanah Raya Bhd.
According to the suit, Serba Dinamik sought a waiver of cross-default on the ICP from ARIM following its default on a separate US$222.22 million sukuk.
ARIM agreed, on condition that Serba Dinamik provides a strategic plan and repayment schedule that is agreeable to both parties by Jan 27, 2022.
"On Jan 17, 2022, the defendant (Serba Dinamik) informed ARIM that the group was finalising a comprehensive restructuring and repayment schedule plan, and that it would submit the plan once it had been completed.
"However, ARIM and/or the plaintiff (Malaysian Trustees) did not receive any response and/or proposed restructuring and repayment schedule plan from the defendant at any time since and this continues to-date. There have been no further communications on these matters between the parties after Jan 17, 2022," the suit read.
The Malaysian Trustees said in the suit that several events had amounted to a dissolution event under the ICP trust deed, namely Serba Dinamik's triggering of the Practice Note 17 criteria, the events surrounding its false financial statements, and the judicial management application by Serba Dinamik's subsidiaries.
The trustees had also issued a letter of demand to Serba Dinamik, but to no avail.
After filing the suit, the Malaysian Trustees had on May 23 applied to transfer the case to the Commercial Division of the High Court.
Shares of Serba Dinamik slipped half a sen or 4.55% to 10 sen at the time of writing, giving it a market capitalisation of RM377.38 million.
Read also:
Serba Dinamik subsidiaries' scheme of arrangement and RO will be heard by one judge
Serba Dinamik MD Abdul Karim shaves stake to 20.83% after force selling of 5.15 million shares