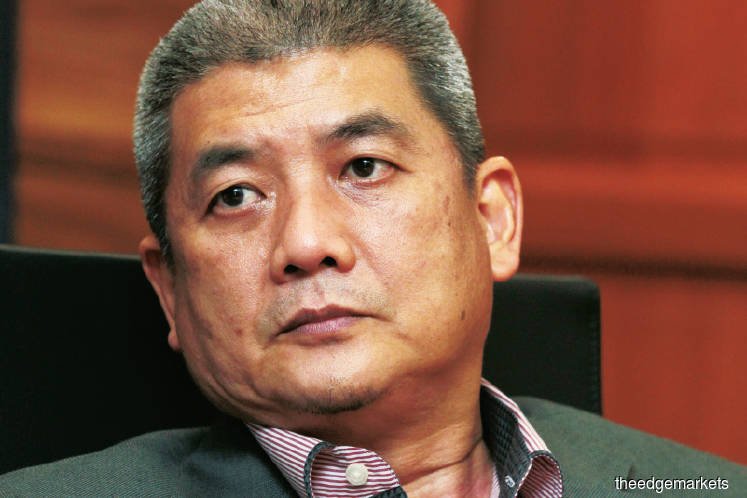 KUALA LUMPUR (March 10): Serba Dinamik Holdings Bhd, whose share price has plunged 20% so far this week, is seeing little to no impact from the oil price crash on its business, says its group managing director Datuk Mohd Abdul Karim Abdullah (pictured).
"The oil price crash will not impact Serba Dinamik from the aspect of projection on income and profitability that we have put forward previously," Abdul Karim told theedgemarkets.com in a phone interview.
This, he said, is because it expects maintenance works to still be available in the current market situation — where Saudi Arabia is opting to increase production and drive prices lower to influence its competitors.
"This is a price war, where Saudi as an oil major is expecting to ramp up production, which will result in more wear and tear and subsequently more maintenance works," said Abdul Karim.
The company has a footprint in the Middle East — United Arab Emirates, Saudi Arabia and Qatar — which contributed around 47% of its revenue in the financial year ended Dec 31, 2018 (FY18).
However, Abdul Karim stopped short of saying Serba Dinamik could expect higher work activities, considering the oil market is very fluid at this point in time.
"In my opinion, the crash could be temporary. It is a lose-lose situation, and all parties will need to come back, sit down, and readjust their respective actions to address their concerns on the market," Abdul Karim said.
Serba Dinamik currently derives 80% of its topline from the oil and gas (O&G) sector through its two core businesses:  operations and maintenance (O&M), and engineering, procurement, construction and commissioning (EPCC).
For this year, the group's target is to increase its outstanding order book to RM15 billion by year-end, from the current RM10.7 billion that will last for two years.
On this note, Abdul Karim expressed confidence that the group should be able to achieve this target.
"While job flows for O&G-related EPCC may slow as a result of low oil prices, we are expecting a sizeable EPCC contract which is not related to O&G, but rather, related to the IT segment," said Abdul Karim.
"We are optimistic of what we have committed, in terms of our order book target, as we speak now. We will announce as and when we are allowed under the necessary regulatory requirements," he added.
Little concern on margin pressure
Meanwhile, Abdul Karim also addressed concerns of margin pressure if the oil price slump is prolonged.
He pointed to the 2014 downturn, which hit its bottom in 2016 when prices fell to below US$30/bbl and when the 2016 full-year average stood at US$45/bbl.
"From our experience, we were quite lucky at the time as we did not have to enter into any renegotiation overseas, while some of our domestic contracts were called up for price reduction," said Abdul Karim.
"And based on that experience, the reduction will not be so sizeable," he said, adding that the cut at the time was at a low single-digit percentage points.
"If profitability is ultimately reduced in our contracts, we have an existing template from our IPO days as our guideline where we take up more contracts and not be so selective in terms of our geographical positioning, compared with our current practice which is very selective," he said.
Apart from its two core businesses, Serba Dinamik also has footprints in three sectors, namely IT, education and renewable energy.
The group, which is pushing for virtual reality services for technical industries, is targeting the IT segment topline contribution to increase to RM350 million this year, from RM100 million in FY19.
Meanwhile, it is also looking forward to participating in the upcoming large-scale solar bidding (LSS4), for which the government has underlined a quota of 1,400MW up for grabs this year.
At 12.13pm today, Serba Dinamik fell 3.78% or 7 sen to RM1.78, valuing it at RM5.49 billion.