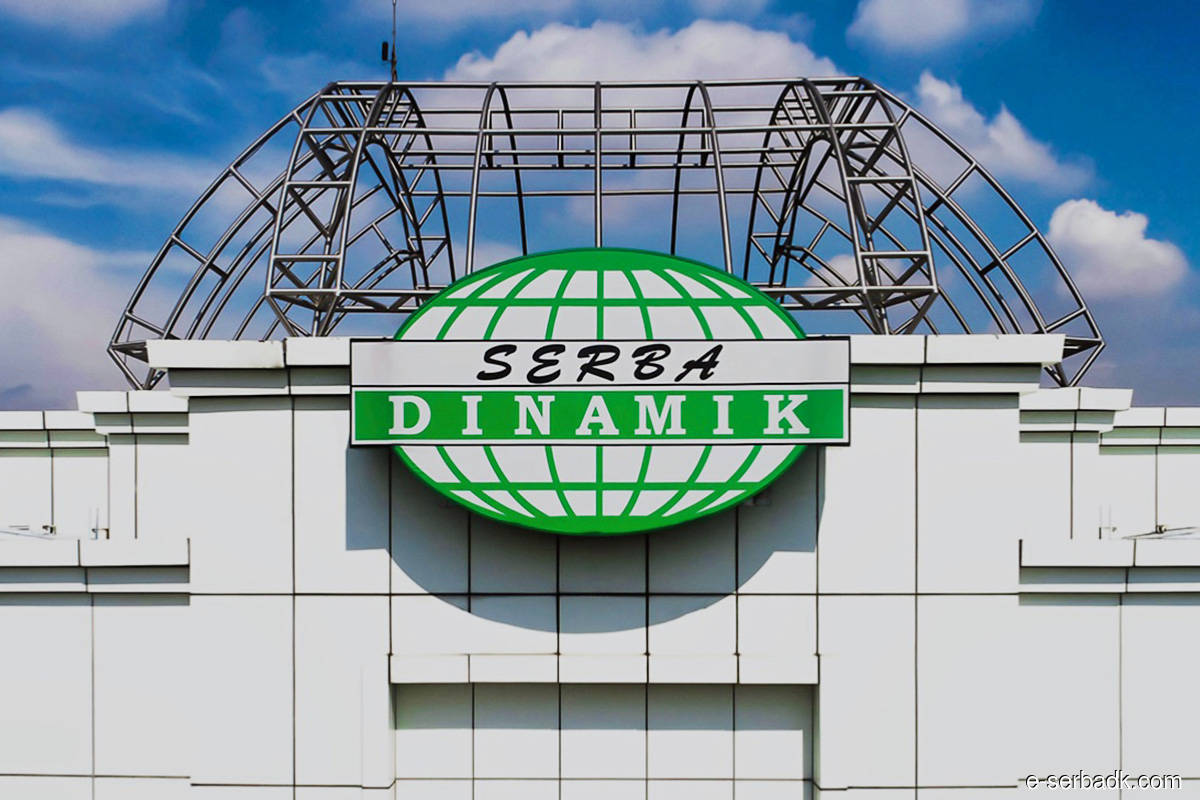 KUALA LUMPUR (June 2): Serba Dinamik Holdings Bhd rose as much as 7.5 sen or 8.98% to a high of 91 sen this morning after its shares plunged 48.14% or 77.5 sen to a low of 83.5 sen in the past two days.
At 9.44am, the counter had pared some gains at 88.5 sen, but was still up five sen or 5.99%.
The counter was the most actively traded stock this morning, with 117.82 million shares traded.
Meanwhile, Serba Dinamik's warrant gained 1.5 sen or 13.64% to 12.5 sen, with 78.52 million shares changing hands, placing it as the second among the top actives.
Stocks linked to its group managing director and chief executive officer (CEO) Datuk Dr Mohd Abdul Karim Abdullah also continued to rise this morning.
KPower Bhd (formerly known as Kumpulan Powernet Bhd) gained as much as eight sen or 6.3% to RM1.35 before settling at RM1.31 at 9.46am.
The counter saw 8.25 million shares traded.
Shares in Sarawak Consolidated Industries Bhd (SCIB), meanwhile, climbed as much as seven sen or 7% to RM1.07 before settling at RM1.03.
It saw 8.7 million shares changing hands.
Serba Dinamik has been in the news since last week after it announced its intention to conduct a special independent review after the company's board of directors was informed by its external auditor KPMG of some accounting issues pertaining to its statutory audit.
According to Serba Dinamik, KPMG raised issues relating to the group's sales, trade payables and material on site balances involving 11 parties which accounted for total sales transactions of RM2.32 billion, a trade receivables balance of RM652 million and materials on site balance of RM569 million.
Read also:
Serba Dinamik says proposal to change auditor was substantial shareholder Kadier's decision
Serba Dinamik shareholder PNB has 'deep concern' after audit issues raised
Time for Serba Dinamik independent directors to speak up 
Serba Dinamik boss bought more shares as price tumbled
KWAP sold shares in Serba Dinamik after audit issues; shareholding trimmed to 4.53% 
Serba Dinamik says substantial shareholder has withdrawn proposal to remove auditor