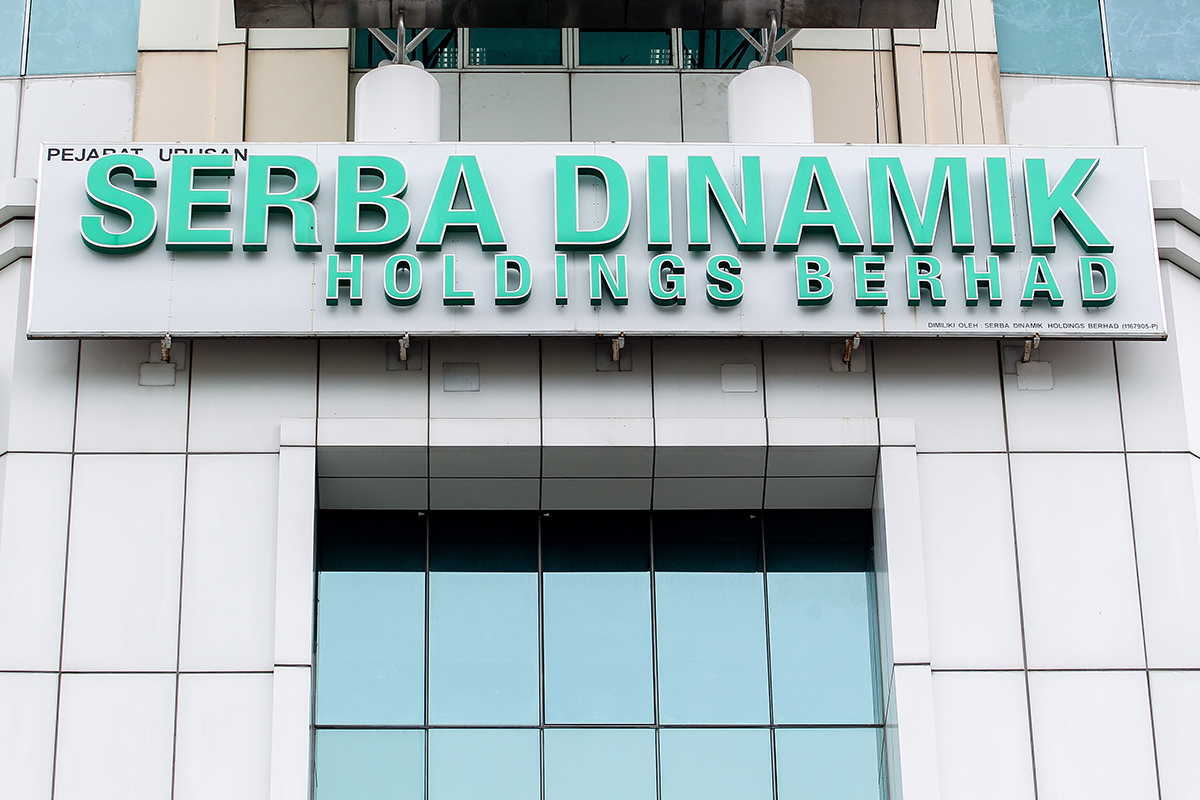 KUALA LUMPUR (April 21): Serba Dinamik Holdings Bhd has questioned the Securities Commission Malaysia's (SC) motive to press charges against the company in its lengthy reply to the court order dated Feb 7, 2022.
The oil and gas service provider, which is embroiled in audit issues, argued that the SC is obliged to prove that each and every director knew that the statement was false and caused it to be announced as it believes that the way the charges were framed was that the responsibility for the alleged false statement rested on the (Serba Dinamik) board.
"What is of course not explained in the press is the fact that the SC did not cause charges to be brought against the entire board but only against selected directors and persons who were not directors. This is for SC to explain," it said.
To recap, in December last year, the SC pressed charges against Serba Dinamik's directors and officers for submitting false information to Bursa Malaysia, an offence under Section 369(a)(B) of the Capital Markets and Services Act 2007 (CMSA).
SC also secured a warrant of arrest against the company's chief executive officer and group managing director Datuk Mohd Abdul Karim Abdullah.
Meanwhile, Serba Dinamik also argued that the SC should provide a document that shows how entries amounting to RM6.014 billion were entered into the ledgers of the company and how such entries constitute false statements.
"What is of course necessary is that the alleged false statement is specifically the cumulative revenue figure in the announcement of the 4th quarter results, being results for Dec 31, 2020.
"The cumulative revenue figure for the 4th quarter is a cumulation of the revenue for the 1st, 2nd, 3rd and 4th quarter of the 2020 financial year.
"It is therefore surprising that the SC does not allege that the revenue figures for the first, second and third quarters are false," said Serba Dinamik.
The group added, the SC has not shown how the entries in the accounting records of Serba Dinamik Sdn Bhd, a subsidiary of Serba Dinamik, could contribute to the cumulative revenue figure for the fourth quarter.
Serba Dinamik also alleged that the SC had threatened the staff of the company by offering them to become witnesses against the company and the management.
The group claimed that SC informed the relevant staff that they would not be charged by SC if they were to accept the offer.
"The SC should explain why the investigation is being continued even after the charges were made.
"The fact that charges were brought before investigations were completed suggests that the bringing of the charge and the subsequent refusal to serve documents on the company gives rise to the inference that the charges were made not to secure a speedy trial, but was motivated by other improper factors which only the SC can and should explain," the group said.
Read also:
SC rejects Serba Dinamik's 'baseless and malicious' allegations in 26-page statement 
SC lodges police report against Serba Dinamik