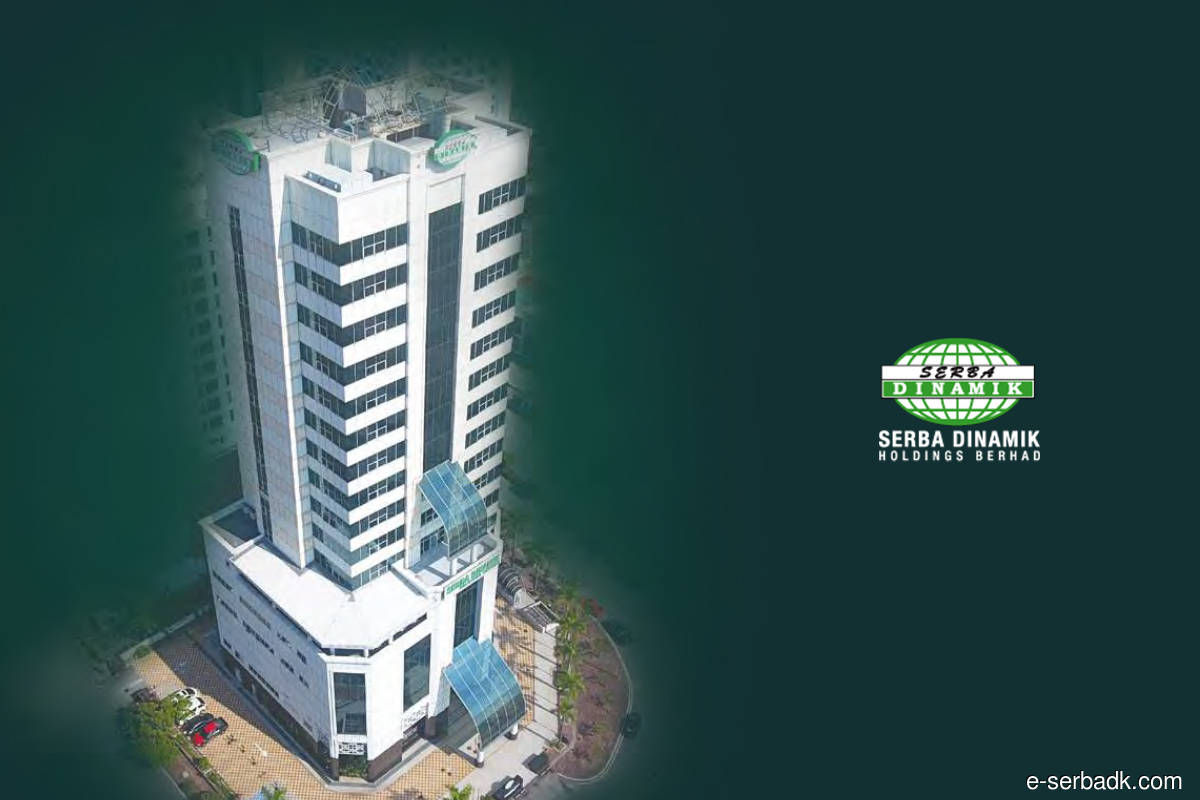 KUALA LUMPUR (Sept 29): Serba Dinamik Holdings Bhd, which is embroiled in an audit dispute with its former external auditor KPMG, announced on Wednesday its lowest quarterly net profit since its listing in 2017, amid a drop in earnings in all its business segments. 
The RM14.92 million net profit for the group's sixth quarter ended June 30, 2021 (6QFY21) was 86.84% lower than the RM113.32 million reported for the immediate preceding quarter.
Revenue fell 12.74% to RM1.21 billion, from RM1.38 billion in 5QFY21.
No comparative year-on-year figures were provided due to the group's change in financial year end from Dec 31 to June 30.
In a filing with Bursa Malaysia, Serba Dinamik said its operation and maintenance (O&M) segment contributed 90.5% of the revenue in both quarters. The segment's revenue fell to RM1.09 billion in 6QFY21 from RM1.25 billion in 5QFY21, while gross profit declined 42.1% to RM124.34 million from RM214.58 million
The engineering, procurement, construction and commissioning (EPCC) segment saw an increase in revenue to100.4 million from RM99.3 million in 5QFY21,  mainly due to higher EPCC activities in the UAE, Turkmenistan, and Indonesia. However, the segment's gross profit fell 36% to RM9.09 million from RM14.21 million.
The group's ICT segment registered revenue of RM11.8 million and gross profit of RM2.2 million, significantly lower than the revenue of RM30.79 million and gross profit of RM5.95 million in 5QFY21. Revenue for the segment was mainly contributed by provision of services relating to XR training applications in the UAE.
The education and training segment also recorded a lower revenue of RM948,000 compared with RM1.61 million in 5QFY21, with gross profit dropping 42.2% to RM424,000 from RM763,000.
For the cumulative 18-month period ended June 30, 2021, Serba Dinamik posted a net profit of RM759.98 million on a revenue of RM8.61 billion.
On prospects, Serba Dinamik said that with the vaccination rollout programme happening globally, the group remains optimistic that it will create a herd community and improve business and economy, moving forward.
"Geographically, the Middle East and Southeast Asia will remain the key contributors to the group. Meanwhile, the group also plans to enlarge its presence in Central and South Asia and Africa, as the group sees more prospects within these regions," it added.
Serba Dinamik's share price closed down one sen or 2.9% at 33.5 sen on Wednesday, for a market capitalisation of RM1.25 billion.