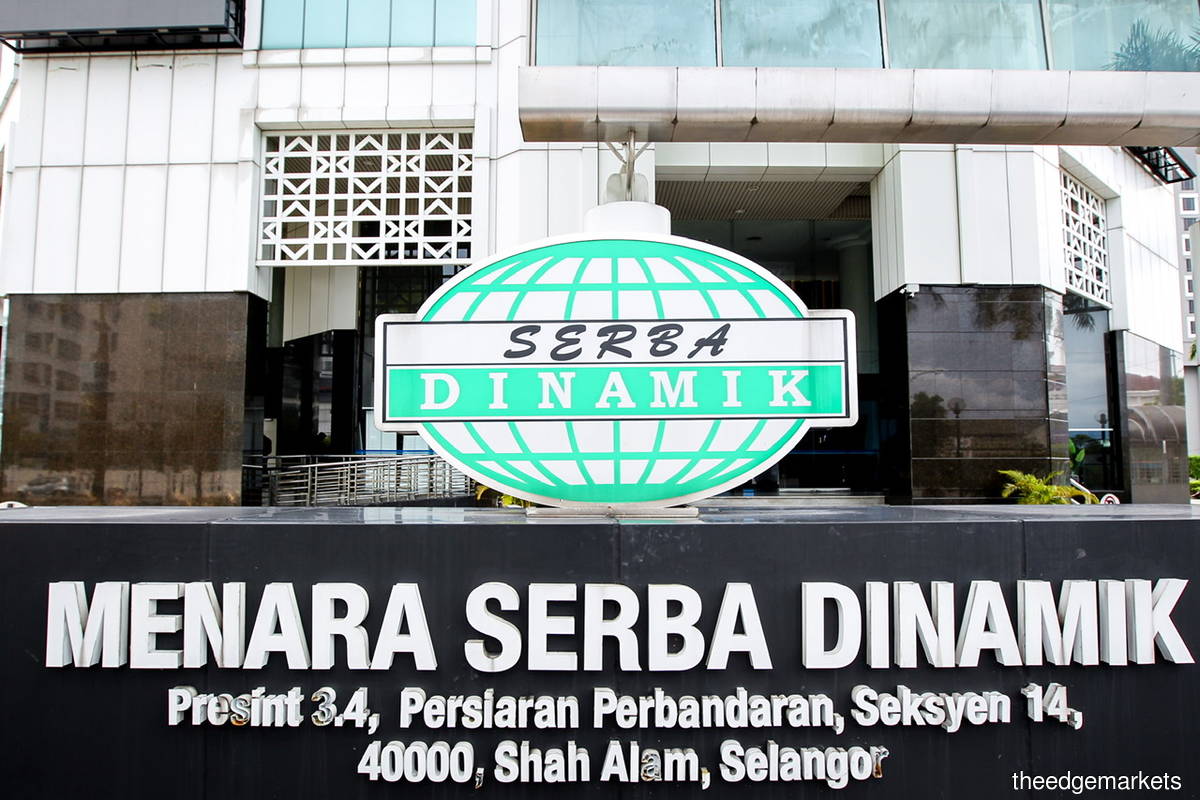 KUALA LUMPUR (May 14): The Malaysian United Democratic Alliance (MUDA) says the reasons offered by Attorney General Tan Sri Idrus Harun to compound Serba Dinamik Holdings Bhd and its executives instead of pursuing criminal proceedings against them have triggered more questions than answers.
Referring to Idrus' statement that criminal proceedings were not pursued to avoid "economic consequences" towards Serba Dinamik's employees, shareholders and creditors, MUDA central executive committee member Lim Wei Jiet said such reasoning does not make sense based on the timeline involved.
"The deep plunge in Serba Dinamik shares started way back in May 2021 when the issue of the removal of KPMG as the auditor triggered a sell-off, followed by months of high-profile legal tussles with KPMG, EY and Bursa Malaysia, as well as missing the coupon payment of a US$300 million (about RM1.32 billion) sukuk in November 2021," said Lim.
The criminal charges, meanwhile, only commenced in late December 2021, noted Lim in a statement on Saturday (May 14).
"In May 2021, Serba Dinamik shares were in the RM1.60 range, and right before the executives were charged in December 2021, the shares already sunk to a mere 35 sen. Shares in the company hover around 12 sen today, and even this is most likely caused by Serba Dinamik's slip into PN17 (Practice Note 17) status in January 2022.
"To put it simply, the criminal charges have little correlation with the 'economic consequences' of Serba Dinamik today, which are obviously caused by so many other factors, contrary to what the attorney general is suggesting," added Lim.
Idrus had issued a statement on Friday to explain why the Attorney-General's Chambers — which in December 2021 consented for the Securities Commission Malaysia (SC) to prosecute Serba Dinamik and four top executives for allegedly issuing false statements to Bursa — switched its consent to a compound in March 2022 following a letter of representation from the accused.
Lim described as baffling Idrus' reasoning that the decision would also allow Serba Dinamik "to focus on rectifying errors and effecting immediate compliance with regulations of Bursa Malaysia and the SC as [Serba Dinamik] had clearly done so in the past without fault".
"How can the attorney general unequivocally say 'as [Serba Dinamik] had clearly done so in the past without fault'?
"This in fact contradicts with his earlier suggestion that there was circumstantial evidence against Serba Dinamik and its executives insofar as the charges are concerned.
"It is one thing to say there are weaknesses in the prosecution's case; it is quite another to dish out compliments to the accused. With such an unqualified statement, the attorney general is effectively closing the door to the investigation or prosecution of any other regulatory wrongdoing by Serba Dinamik in the past — why do this?," asked Lim.
The MUDA leader also claimed that even if there are "economic consequences" towards Serba Dinamik to be considered, Idrus had not explained how is this more important than protecting the integrity of the capital markets in Malaysia.
"The charges against the executives are serious — ranging from providing false statements and sales figures to Bursa, with a maximum jail time of 10 years if convicted.
"When a public company provides false statements and sales figures, it could mislead thousands of investors on the financial health of the company and result in huge investment losses.
"Further, if foreign entities notice that such conduct is not dealt with seriously by the Malaysian authorities, they would lose confidence in listing themselves on the Malaysian market.
"Aren't these also 'economic consequences' from a macro market perspective which the attorney general ought to consider?" asked Lim.
Serba Dinamik, its group managing director and chief executive officer Datuk Dr Mohd Abdul Karim Abdullah, executive director Datuk Syed Nazim Syed Faisal, group chief financial officer Azhan Azmi, and vice-president of accounts and finance Muhammad Hafiz Othman had been charged under Section 369(a)(B) of the Capital Markets and Services Act for submitting a false statement involving revenue of RM6.01 billion for the financial period ended Dec 31, 2020.
The five accused parties were subsequently imposed compounds of RM3 million each by the SC, while Hafiz was compounded an additional RM1 million for a separate charge.
Read also:
Serba Dinamik and executive officers' representation conditionally accepted by AG's Chambers
AGC opted for Serba Dinamik compound as SC evidence 'circumstantial', compound means public interest 'better served'
Serba Dinamik executives given discharge and acquittal