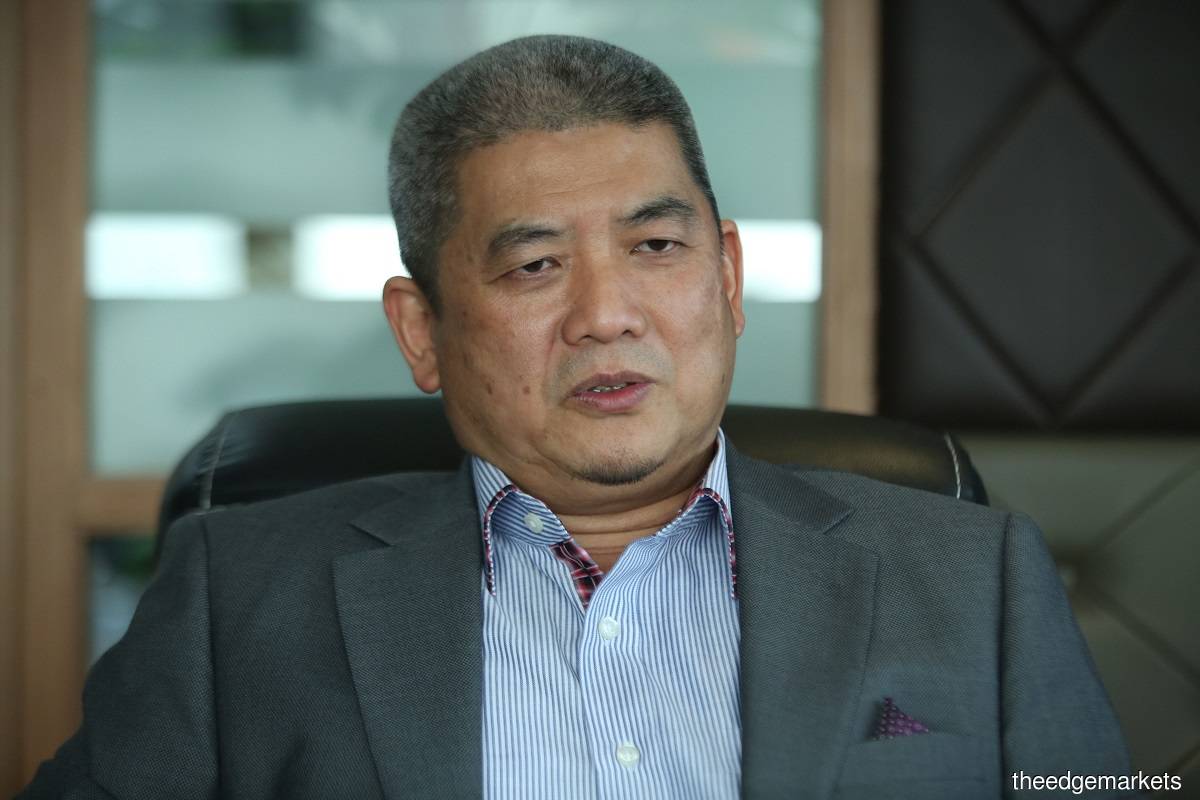 KUALA LUMPUR (May 23): Serba Dinamik Holdings Bhd group managing director (MD) Datuk Dr Mohd Abdul Karim Abdullah's stake in the oil and gas service provider has slipped to 20.826% — 772.57 million shares — after the forced selling of 5.15 million hares.
A bourse filing on Monday (May 23) showed that Mohd Abdul Karim was forced to sell 5.15 million shares — 0.139% equity interest — at 15 sen a share on May 20.
On May 18, he was forced to sell 9.66 million shares or a 0.26% stake in the group at 15.8 sen apiece, according to a filing on May 19. Prior to the latest forced disposals, his stake in the company stood at 21.225%.
Calculations done on the back of an envelope showed that the forced selling of the two blocks of shares translated into RM2.3 million.
This latest round brought the total number of shares he has been forced to sell to nearly 250 million, since he was first forced to pare his stake in the group on June 28 last year.
Serba Dinamik has been mired in an audit saga which spans back to May 25, 2021, after the group's former external auditor KPMG flagged audit discrepancies in regard to its financials.
Meanwhile, Serba Dinamik and four of its top executive officers — including Mohd Abdul Karim — were charged by the Securities Commission Malaysia (SC) under Section 369(a)(B) of the Capital Markets and Services Act for submitting a false statement involving a revenue of RM6.01 billion for its financial period ended Dec 31, 2020.
However, in a turn of events, the Attorney General's Chambers decided to accept the representation from Serba Dinamik and its executives, which led to the SC's issuance of compounds to the accused parties.
The other three executives were executive director Datuk Syed Nazim Syed Faisal, chief financial officer Azhan Azmi and vice president of accounts and finance Muhammad Hafiz Othman.
Following the payment of the compounds, which totalled RM16 million, Serba Dinamik and its four executives were given a discharge and acquittal on May 13, almost one year after its audit disputes surfaced.
Trading of Serba Dinamik securities resumed on May 9 after it was suspended by Bursa Malaysia because of its refusal to comply with a bourse directive to release a factual finding update on the special independent review conducted by Ernst & Young Consulting Sdn Bhd.
Serba Dinamik shares finished down 2.5 sen or 18.52% at 11 sen on Monday, giving the group a market capitalisation of RM395.35 million. The counter was traded at RM1.61 the day before KPMG raised the red flag on its accounts.