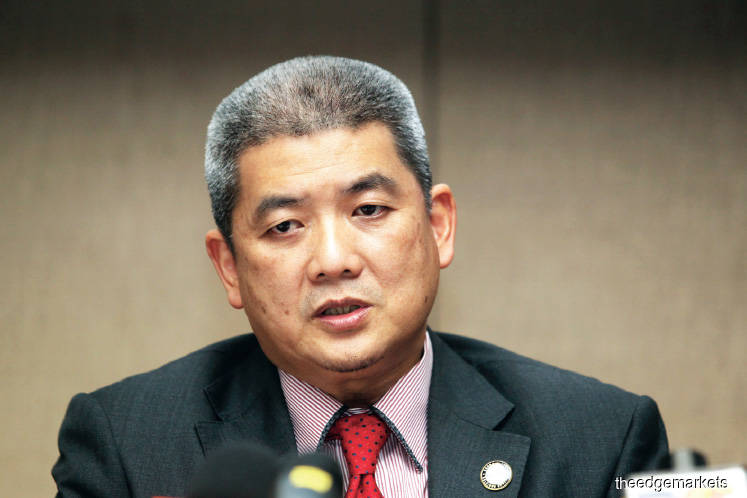 KUALA LUMPUR (Aug 15): Datuk Mohd Abdul Karim Abdullah (pictured), founder and group managing director of Serba Dinamik Holdings Bhd, has launched a mandatory general offer (MGO) to buy over minority shareholders' stake in Sarawak Consolidated Industries Bhd (SCIB) for RM1.10 a share.
This means Abdul Karim, who is non-executive director of SCIB since Aug 1, will need to fork out RM48.53 million for the remaining SCIB shares he does not own.
Abdul Karim's offer values SCIB at RM94.47 million.
The RM1.10 offer price represents a 2.8% premium against SCIB's share price before it was suspended from 2.52pm today to make way for the announcement. The stock closed unchanged at RM1.07, with 49,100 shares done, bringing a market capitalisation of RM91.89 million.
The MGO was triggered after Abdul Karim acquired a 20.31% block of SCIB shares from several shareholders of SCIB for RM19.19 million or RM1.10 per share that raised his stake in the target company to 42.84%.
In a filing with Bursa Malaysia today, SCIB said the board of directors has today received a notice of the offer from Abdul Karim to acquire the remaining 44.12 million shares, or a 51.37% stake, in SCIB not already held by it and persons acting in concert for RM1.10 per share.
The offer price represents a 2.61% premium to the five-day volume weighted average market price of RM1.072 per share as at Aug 13.
SCIB said Abdul Karim intends to maintain the listing status of the company on the Main Market of Bursa, and the consideration of the offer will be satisfied entirely by him.
Apart from SCIB, Abdul Karim holds a 22.53% stake in Serba Dinamik, as well as a 20.04% stake in Kumpulan Powernet Bhd, where he is deputy chairman.
Trading in SCIB securities resumes tomorrow. SCIB's share price has more than doubled year-to-date from 48 sen.