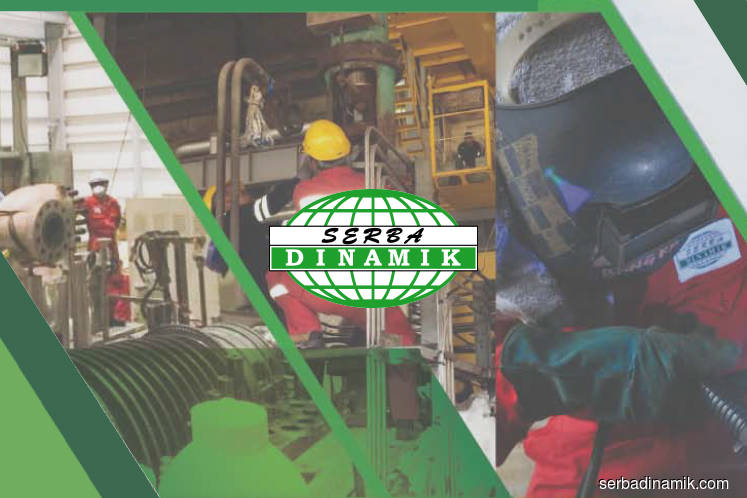 SHAH ALAM (June 20): Engineering, procurement, construction and commissioning (EPCC) outfit Serba Dinamik Holdings Bhd said it is eyeing to maintain net profit margin of about 10% for the financial year ending Dec 31, 2019 (FY19), as it intends to secure several more contracts within the year.
"The management is targeting to achieve revenue growth of 15% to 20% this year, so based on that, it would translate to sales revenue of RM4 billion for 2019," said group chief executive officer Datuk Dr Mohd Abdul Karim Abdullah.
"We are targeting net profit margin of 10% to 12% so we should achieve net profit of above RM400 million," he told the press during a briefing after the group's annual general meeting today.
Abdul Karim said this will be driven by oil and gas (O&G)-related contracts, with the group deriving 30% of its contracts locally and the balance 70% from overseas.
The group is on track to achieve its RM10 billion orderbook target, he said, highlighting that it has so far secured RM8.7 billion of contracts as at June 2019, which leaves another RM1.3 billion to be secured over the next six months.
"We are confident of meeting the RM10 billion target. We are also tendering for approximately RM15 billion in contracts," he said.
Some of the contracts that Serba Dinamik is bidding for include long-term asset ownership contracts that can span between five and 10 years.
The group is also looking at securing contracts in the African region, namely in Tanzania, Guiana, Suriname, Senegal and Ivory Coast, as well as in Asian countries such as Kazakhstan, Turkmenistan, Uzbekistan and India.
At 3pm, Serba Dinamik's share price was up 9 sen or 2.23% at RM4.13, giving the group a market capitalisation of RM6.06 billion.