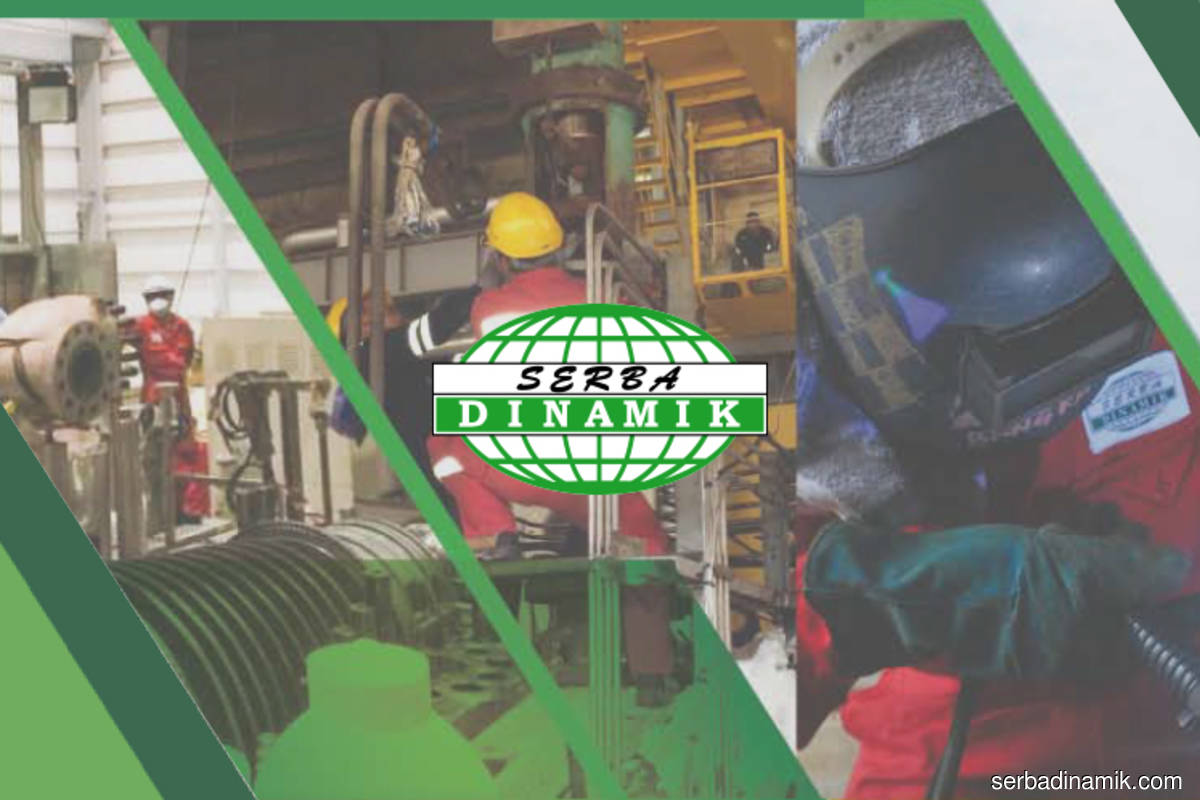 KUALA LUMPUR (June 25): Serba Dinamik Holdings Bhd declined 23% today to hit a new closing low, while substantial shareholder Employees Provident Fund (EPF) continued to dispose of its equity holdings in the open market.
The counter remained in the red throughout the day, and had fallen as much as 24% to an intraday low of 40.5 sen. At market close, it was down 12.5 sen or 23% at 41 sen, bringing the group's market capitalisation to RM1.53 billion.
Over the week, the counter has fallen 34% or 21 sen, wiping out RM779 million in market capitalisation since June 18.
Meanwhile, a bourse filing showed that EPF had disposed of another 34.65 million shares in Serba Dinamik on June 22.
The retirement fund had disposed of one block 34 million shares and another block of 659,000 shares in the open market.
Following the latest sale of shares, EPF has disposed  of over 85 million Serba Dinamik shares since the start of the month, reducing its stake in the group to 7.632% as at June 22.
In separate filings, Serba Dinamik also announced the resignation of five of its independent directors, namely Masleena Zaid, Hasman Yusri Yusoff, Datuk Seri Tengku Hasmuddin Tengku Othman, Sharifah Irina Syed Ahmad Radzi and Rozilawati Basir.
Masleena had only recently been appointed to the board on June 11, following the accounting debacle at the oil and gas outfit.
The group yesterday announced it had received a notice from KPMG PLT on its resignation as the external auditor of the group with immediate effect, as KPMG said the suit filed by Serba Dinamik against the audit firm had compromised its ability to independently continue the engagement and discharge its duties.
Read also:
Four Serba Dinamik independent directors resign in protest of company's lawsuit against KPMG
Auditors should communicate professional scepticism to clients before premature reporting to regulators — Serba Dinamik 
KPMG quits as Serba Dinamik auditor; it's now up to SC to uncover the truth 
Serba Dinamik posts RM112 mil net profit for 5QFY21, supported by O&M ops