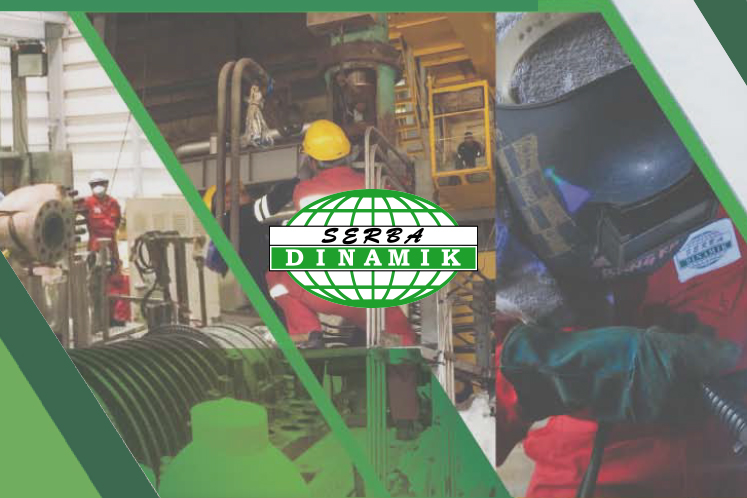 KUALA LUMPUR (Oct 31): Serba Dinamik Holdings Bhd is acquiring a 42.26% stake in loss-making E&E Gas Sdn Bhd (EGSB) and 10.45 million redeemable convertible preference shares (RCPS) in EGSB for a combined RM26.44 million.
EGSB is principally engaged in the business of providing integrated mid-scale liquefied natural gas (LNG) infrastructure.
Serba Dinamik group managing director and group chief executive director Datuk Dr Mohd Abdul Karim Abdullah said the proposed subscriptions are expected to enhance the group's financial position and profitability.
Arising from the proposed subscriptions, Serba Dinamik said its wholly-owned subsidiary Serba Dinamik Sdn Bhd (SDSB) was awarded an engineering, procurement, construction and commissioning (EPCC) contract worth RM332.8 million by EGSB for onshore LNG distribution infrastructure facilities in Lumut, Perak.
In a filing with Bursa Malaysia today, Serba Dinamik said SDSB has entered into an agreement with EGSB to subscribe to 366,013 shares or a 42.26% stake in EGSB for RM43.71 per share or RM16 million in total, as well as 10.45 million RCPS for RM10.45 million. This brings the total consideration to RM26.44 million.
It added that the EGSB shares will be settled by the transfer of SDSB's land measuring 10 acres in Lumut, Perak, while the EGSB RCPS will be financed through internal funds and/or bank borrowings.
EGSB recorded a net loss of RM531,633 for the financial year ended June 30, 2017. Its net liabilities stood at RM1.83 million as at June 30, 2017.
But Serba Dinamik said the proposed subscriptions are part of the group's strategy to expand its business into asset ownership model, as well as to expand its EPCC business segment and capabilities.
"The awarded contract will enable us to expand our EPCC business segment and capabilities as well as further generating RM332.8 million within a period of two years," said Abdul Karim in a statement today.
"As a shareholder of EGSB, SDSB may also reap benefits in the form of dividends (if any), from the offtake agreements to be entered into by EGSB with potential off-takers for the usage of the facilities," Serba Dinamik said.
Barring any unforeseen circumstances, the proposed subscriptions are expected to be completed by the first quarter of 2019.
Serba Dinamik shares rose 14 sen or 3.59% to close at RM4.04 today, giving it a market capitalisation of RM5.93 billion.