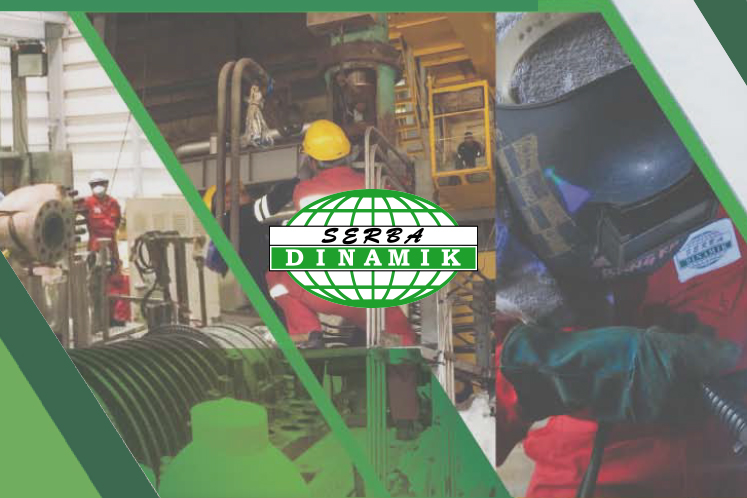 KUALA LUMPUR (Aug 22): Serba Dinamik Holdings Bhd, whose share price notched a record high closing of RM4.40 yesterday, announced a 27% jump in its second quarter net profit, lifted by stronger revenue across all three business segments.
In an exchange filing today, the group said for the quarter under review that ended on June 30, 2019 (2QFY19), net profit came in at RM130.44 million or 8.88 sen per share, up from RM102.74 million or seven sen per share in the previous corresponding quarter.
This was as revenue surged 41.6% to RM1.14 billion from RM804.13 million a year ago, due mainly to higher operations and maintenance (O&M) activities in Malaysia, Indonesia and the Middle East region such as Qatar, United Arab Emirates and Bahrain.
The group's other two divisions, engineering, procurement, construction and commissioning (EPCC) as well as other products and services, too showed better performance on year, helped by its chlor-alkali plant in Tanzania and software development works carried out in Qatar and India.
Serba's board of directors declared a second interim single-tier dividend of 2.7 sen per share, payable on Sept 30.
The group's strong 2Q earnings resulted in a 24% increase in its cumulative net profit to RM242.59 million, as at first half of its financial year ending Dec 31, 2019 (1HFY19), compared with RM195.39 million a year ago.
Cumulative revenue, meanwhile, reached RM2.12 billion, up 38.3% from RM1.53 billion in 1HFY18.
Serba, in its filing, said despite volatility in oil prices fueled by uncertainty about the world economy and the impact on global oil demand, maintenance works are still required especially in the mid- and downstream sector.
"Thus, the company has been actively engaging and participating in various bidding to capture more market in the maintenance space," it said.
It also expects to strengthen its position in the chlorine and caustic soda industry in Central Asia, besides strengthening its capability in EPCC works.
"Overall, the management is positive about our future results and prospects of the group.
"The group still foresees O&M business segment to remain as the major revenue contributor for the group, in light of various new contract wins and renewal of existing contracts in the first half of this year. EPCC will continue to contribute considerably to the group with the additional contract in hand," Serba added.
Shares in Serba slipped one sen or 0.23% to finish at RM4.39 today for a market capitalisation of RM6.45 billion.