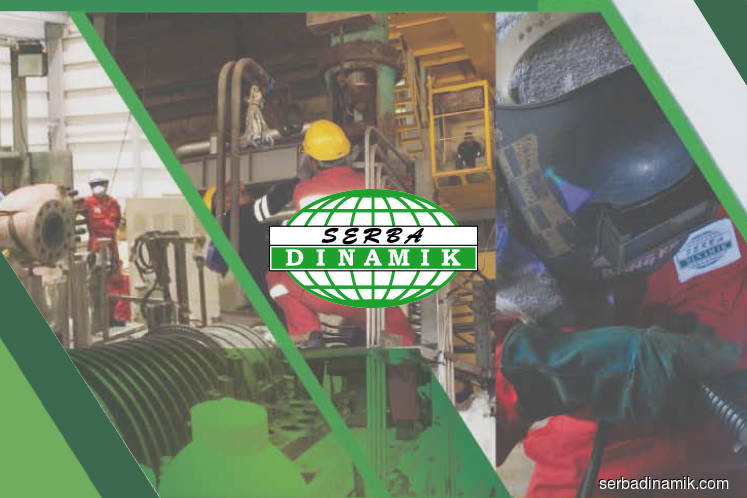 KUALA LUMPUR (May 29): Serba Dinamik Holdings Bhd's net profit rose 21.1% to RM112.15 million in the first quarter ended March 31, 2019 (1QFY19) from RM92.65 million a year ago, due to strong activities from its operation and maintenance (O&M) segment.
This resulted in higher earnings per share of 7.64 sen for 1QFY19 compared with 6.51 sen for 1QFY18.
Quarterly revenue also increased 34.7% to RM984.39 million from RM730.83 million in 1QFY18.
The group declared a first interim dividend of 2.3 sen per share for the financial year ending Dec 31, 2019 (FY19), payable on June 28.
In a filing with Bursa Malaysia today, Serba Dinamik said the O&M segment, which was up 35.3% year-on-year, contributed 87.2% to the group's revenue in 1QFY19.
"The increase was due to higher activities from our maintenance, repair and overhaul of rotating equipment activity in Malaysia, Indonesia and the Middle East region such as Qatar, the United Arab Emirates and Bahrain, while the inspection, repair and maintenance of static equipment and structure activity showed some slight decline against 1QFY18," it added.
On a regional basis, the Middle East continued to be the highest revenue contributor for the group at 59.1% of the overall revenue or RM581.3 million for 1QFY19.
For FY19, Serba Dinamik is expecting to strengthen its position in the Middle East and Southeast Asia.
"More growth is expected to come from Central Asia as the group plans to expand further by gaining more market share in Turkmenistan, Kazakhstan and Uzbekistan, countries which the group is currently operating in.
"We will also see more progress in Africa, especially in Tanzania with our chlor-alkali project. Our geographical expansion will help to cushion and offset any unforeseen geopolitical risks for the group to maintain its business goals and continue driving profitability in future," it noted.
Serba Dinamik shares closed down 19 sen or 4.47% at RM4.06 today, with 934,200 shares done, bringing a market capitalisation of RM5.96 billion.