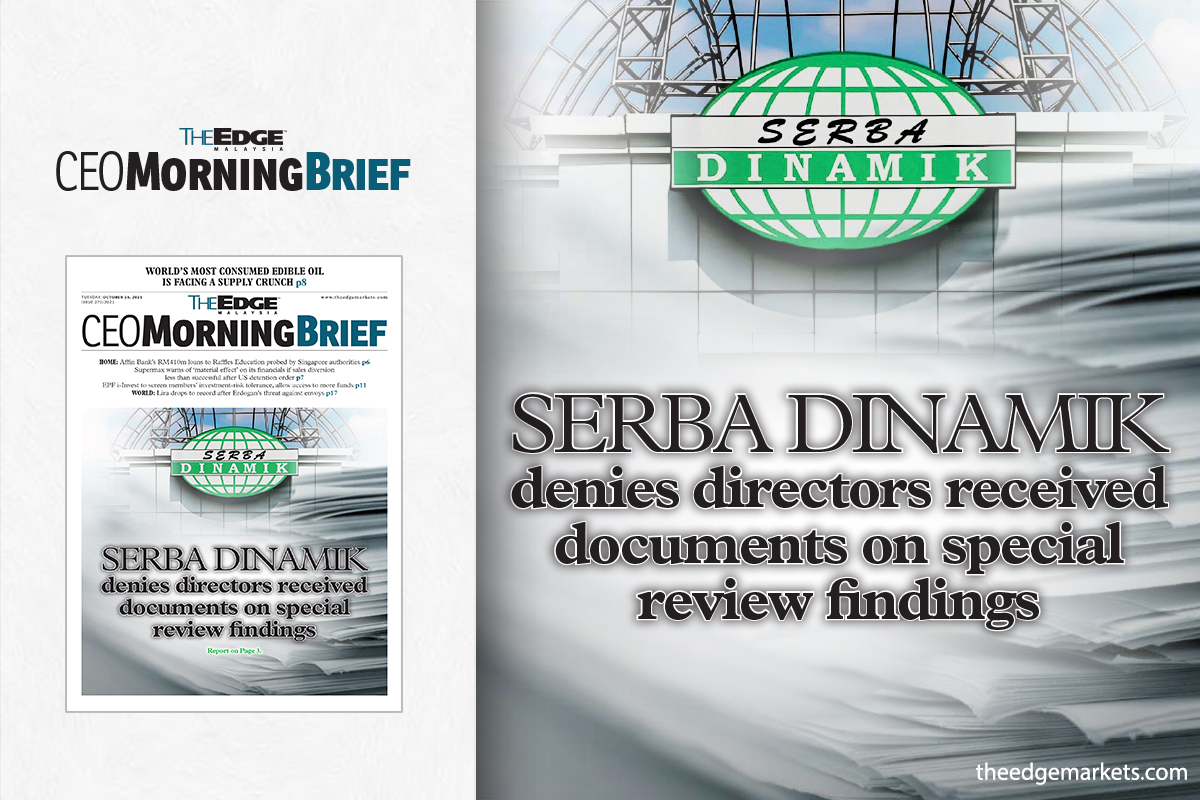 KUALA LUMPUR (Oct 25): Serba Dinamik Holdings Bhd has denied that its directors had been given a "factual findings update" by Ernst & Young (EY), which is undertaking an independent review of the group's financial accounts.
"There were no documents or copy of any documents that fit the description of 'Factual Findings Update as at Sept 30, 2021' given to the independent non-executive directors as at Oct 22," the group said in a filing with Bursa Malaysia on Monday.
The oil and gas service group was responding to Bursa's assertion on Friday (Oct 22) that details from the factual findings update as at Sept 30 on the special independent review were communicated to three out of four independent non-executive directors on Oct 21.
The regulator went on to set Oct 26 as the deadline for Serba Dinamik to announce the findings of the special independent review.
Serba Dinamik, in its filing, said EY was still in the midst of performing the special independent review. 
The group also said documents from EY do not fall within paragraph 9.03 and 9.35(A) of the Main Market Listing Requirements, which relate to disclosure of information considered material, if it affects a company's share price and investor decision.
Serba Dinamik further shared that its terms of engagement with EY "has provided that no work products will be distributed to any parties including the regulators, before and/or after the status update".
The terms of arrangement also "prohibits any quoting or references to any report, any portion, summary or abstract thereof".
Shares and warrants of Serba Dinamik had been suspended from trading on Friday, which Bursa said will be until Serba complies to its directive to disclose the findings allegedly communicated to the directors.
Serba Dinamik had a dispute with its former auditor KPMG in May on certain audit findings involving over RM3 billion, which resulted in a civil suit and regulators stepping in to instruct a special independent review. Serba Dinamik appointed EY upon Bursa and KPMG's approval.
Shares of Serba Dinamik closed at 35 sen on Monday, valuing the group at RM1.3 billion.