This article first appeared in Personal Wealth, The Edge Malaysia Weekly, on July 8, 2019 - July 14, 2019.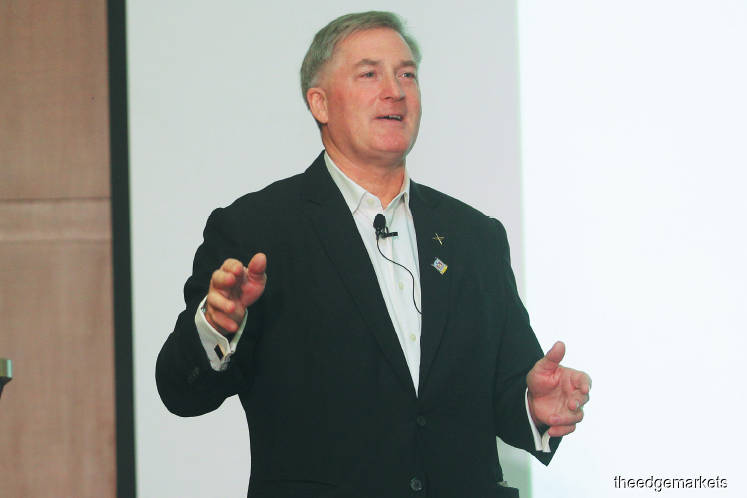 Aged care and assisted living facilities can add immeasurable value to the overall development. > Alers
Property developers should start embedding assisted living and aged care components into their master plans rather than including them as an afterthought. At the same time, consumers should also start asking for such developments.
Anton Alers, country principal of VERITAS Architects Australia, who is a proponent of universal design principles, said private schools, hospitals and shopping centres are included within a new township today to add value. In the same way, this should be the case for aged care and assisted living facilities as well.
"Aged care and assisted living facilities can add immeasurable value to the overall development, just as developers often let private schools come in at a bargain price because they know it is going to add value to their overall townships.
"It is time they started looking at different financial models to set up assisted and retirement living enclaves within said townships," he said in a presentation titled "Design for the future: Not just the present".
The key concepts of senior living, Alers said, are social interaction, physical security, healthy ageing and wellness, lifestyle support and affordability. Isolation, he said, can be a problem, even when seniors are living with their own families as they tend to be the ones left at home when the children go about their day.
"The children of the elderly might drop off their children at school in the morning, rush off to work and come back late. The elderly are often left rattling around in the house by themselves. They may not have any social interaction and it can be very depressing," he said.
Building an aged care facility within a retirement village, Alers said, is also a good concept "because there is a need for it".
"[Retirement villages] today are established and relevant, and they are not far from where seniors used to live when they were active. By having an aged care facility in them, the elderly are not being displaced or taken away from their passions and friends," he said, citing Rei Seraya in Kuala Lumpur as an example of a retirement development with options for independent or assisted living.
Alers noted that homebuyers should start demanding that the units they buy will be able to cater for their lifestyles not only at the present time but decades later as well. These houses, he said, must be able to allow the dwellers to age in place "so we do not have to move out of our link house where the bedrooms are upstairs or we cannot get ourselves into the toilet anymore".
"We must start to demand the sort of housing that gives us free access, that does not create trip hazards where we could fall over and break a hip," he said, adding that developers are increasingly incorporating these features into the buildings they have been rolling out in recent years.
Alers pointed out that due to the country's ageing demographic, there is a market for liveable homes that allow ageing baby boomers — as well as people with disabilities, injuries and families with young children — to be able to move freely. Many ageing baby boomers, he noted, are looking to move or renovate their existing homes to better accommodate future needs.
He gave an example of a framework in Australia. The Livable Housing Design guidelines, provided by non-profit organisation Livable Housing Australia (LHA), promote different levels of liveability within a house. According to LHA, these guidelines can be used by consumers seeking to introduce liveable design features into a new home and could be readily applied within an existing home during a renovation or refurbishing.
"Developers may promote the houses they sell according to these levels and they have got all the bells and whistles to enable better access and have universal design features. Homebuyers could then confidently live in them right into their senior years without having to move out of or modify their houses too much," he said.
Alers added: "Developers understand that many of these features do not cost more money; it is just common-sense planning and, in fact, it makes the whole apartment or house far more appealing."
According to the guidelines, the levels of performance range from basic requirements to best practices in livable home design. The silver level has seven core livable housing design elements, focusing on the key structural and spatial elements to ensure the home's future flexibility and adaptability.
These elements include a safe, continuous and step-free path of travel from the street entrance or parking area, an easily accessible toilet on the ground level, a bathroom that contains a hobless shower recess, shower and bath to support the installation of grab rails in the future and stairways designed to reduce the likelihood of injury.
The gold level is achieved when these elements are included, in addition to elements in areas such as the kitchen and bedroom. The platinum level adds eight more design elements, such as for the living room and flooring — on top of the seven core ones — to better accommodate ageing in place and people with higher mobility needs.