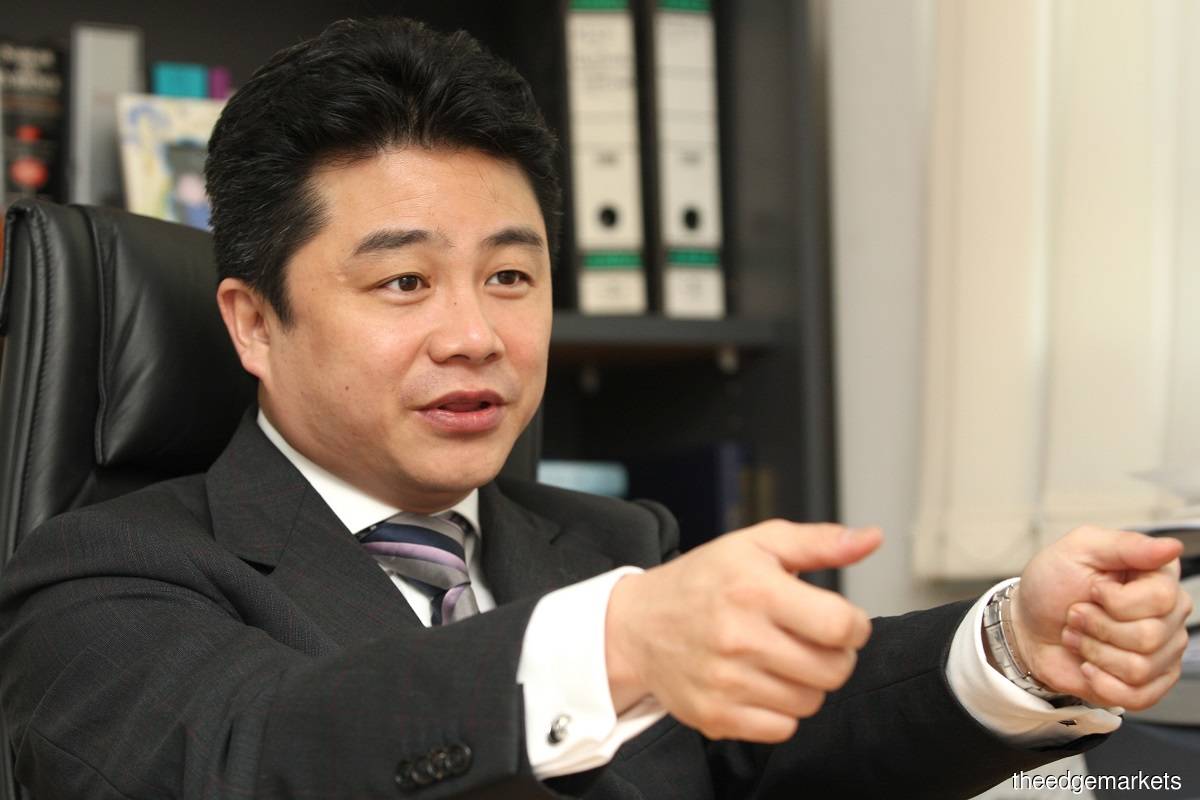 KUALA LUMPUR (June 20): Senior lawyer Datuk Lim Chee Wee has said media reports concerning purported text messages that mentioned his name are fabrications.
Lim said he lodged a police report with regard to the matter today, and will fully cooperate in assisting the police on the issue.
"These purported text messages are in connection with a matter pending in court and which were allegedly sent recently by a third party. I have lodged a police report on the said purported text messages and am fully cooperating with and assisting the police in this matter. These purported text messages contain fabrications and baseless allegations. I never made any such statements in the purported text messages," he added in a statement.
Lim, a former Malaysian Bar president, said he does not know who allegedly sent the purported text messages and that the company named in the messages is no longer his client since he left his former firm (Skrine & Co) in June 2020.
"I am not involved in any alleged settlement and appeal involving the company. I have not communicated with or been involved in any way with the company for a year. Therefore, these recent text messages purportedly quoting me, are blatantly false."
"This is a case of criminal defamation," Lim said.
Two local news portals on June 15 reported that a special officer to Chief Justice Tun Tengku Maimun Tuan Mat lodged a police report on June 7 against a lawyer for purportedly bringing the judiciary into disrepute.
Sepang district police chief Assistant Commissioner Wan Kamarul Azran Wan Yusoff said the police have started investigation and have so far recorded statements from four people.
Meanwhile, the UK-based Sarawak Report yesterday uploaded the purported text messages in which Lim's name was mentioned.
It also named the company to be Norway-based Aker Solutions, a company involved in oil services, which has several subsidiaries here in Malaysia.
Sarawak Report today reported a response from Aker Solutions that denied the allegations implicating it, saying the "screenshots of alleged mobile phone text messages... appear to be fabricated".
"Aker Solutions has no knowledge of the allegations in the media article, nor the alleged text messages. Aker Solutions will report this to police authorities. The company strongly rejects the suggestion of inappropriate interference with legal processes."
A spokesman from Aker Solutions was quoted by Sarawak Report saying that it would contest the charge imposed on its employee earlier this month.
Its manager here, Ahmad Hatta Kamaruzzaman, was charged in the Sessions Court on June 11 with allegedly making false representations regarding the ownership of one of its Malaysian units in order to win licences from national oil company, Petroliam Nasional Bhd (Petronas).
Ahmad Hatta claimed trial to the charge under Section 417 of the Penal Code before Sessions Court Judge Izralizam Sanusi.
Reuters and The Edge previously reported that Akers had filed a suit against its former employee and the former employee had filed a suit against the company.
Aker Solutions filed the suit in 2018 against the employee, Seetha Kumarasamy, its former legal director here, and obtained a court order to seize her laptop and gain access to her email accounts after she was ordered by the Malaysian Anti-Corruption Commission to assist in its probe. A gag order was imposed on the suit by Aker Solutions barring any report over the matter.
She was fired in February 2018 after being suspended earlier. Seetha in turn filed a suit against her former employer for alleged abuse of court process and The Edge reported in January that she had obtained a court order to serve the legal document to Norway.
While Seetha in her suit claimed her former employer allegedly sued her three years ago to suppress evidence and prevent her from speaking out amid a corruption probe into the firm's dealings with Petronas, her former employer denied this and accused her of breaching her confidentiality obligations to the firm.
It is understood the High Court had struck out her suit against the three Malaysian subsidiaries here, but the suit against the parent company in Norway remains, while she has also failed to remove or set aside an Anton Piller order to search her premises.
It is learnt, those matters are on appeal to the Court of Appeal.
Read also:
Rosli Dahlan: Sarawak Report's allegation of ties with CJ is criminal defamation
Aker Solutions manager charged in court
Malaysian ex-staff suing Norway's Aker Solutions obtains court order to serve documents in Europe