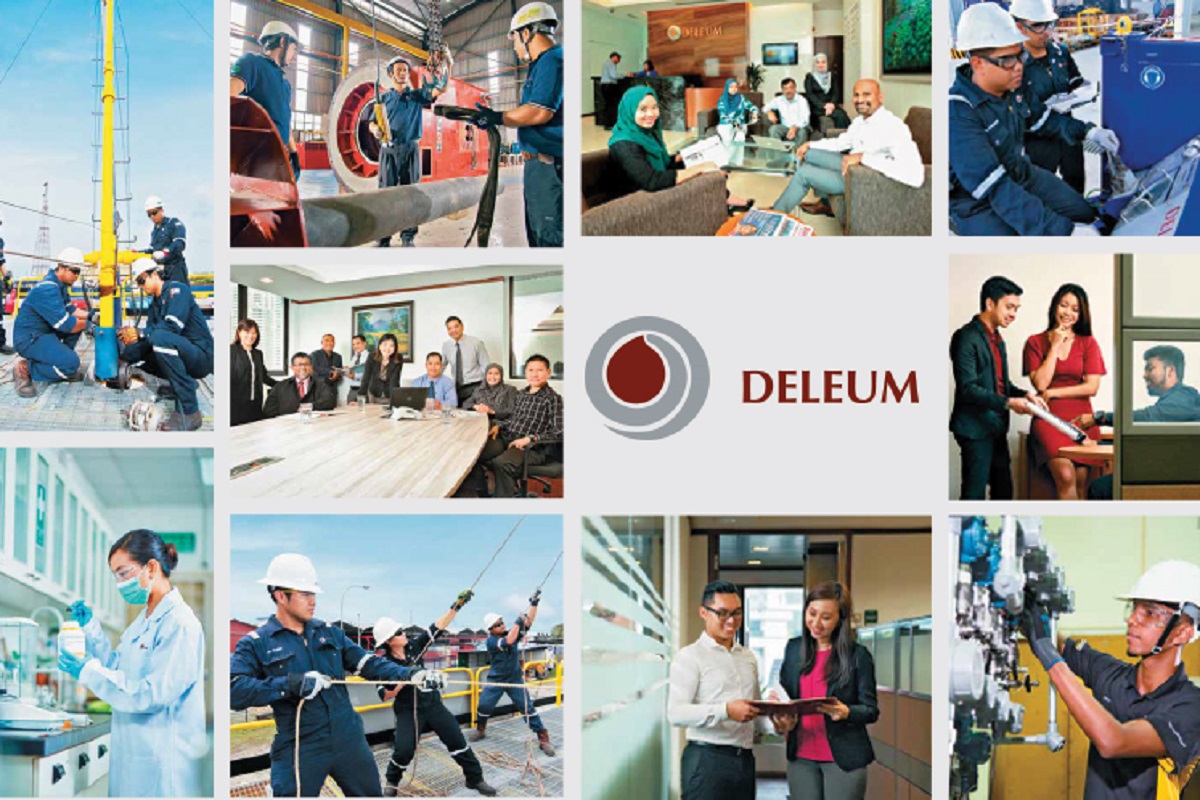 theedgemarkets.com also understands that there are allegations of false accounting by DPSB, including understating its profits for the 2019 financial year.
KUALA LUMPUR (Dec 14): Two senior executives of Deleum Bhd were called up by the Malaysian Anti-Corruption Commission (MACC) last week over an alleged illegal scheme involving the group's 60%-owned subsidiary, Deleum Primera Sdn Bhd (DPSB), and Petronas Carigali Sdn Bhd.
The alleged scheme was purportedly initiated to defraud Petronas Carigali in relation to multiple maintenance and services contracts between the Petronas unit and DPSB.
Sources told theedgemarkets.com that the MACC investigation commenced after DPSB lodged a report on Nov 25 against its executives, Petronas Carigali executives and DPSB sub-contractors.
DPSB has also filed a civil suit against the same parties, including applications for an Anton Pillar order and a mareva injunction, on Nov 5.
An Anton-Pillar order is an attempt by DPSB to seek further evidence in respect of the purported illegal scheme.
It is understood that the MACC investigation also covers the potential involvement of Deleum's top management and executives of both DPSB and Petronas Carigali.
"The MACC is reportedly following closely the money trail from Petronas Carigali through DPSB and its sub-contractors, and into Petronas Carigali executives, to understand the modus operandi involved in the illegal scheme, as it suspects it is a wider scheme involving the Petronas subsidiary and its main contractors through their sub-contractors," a source familiar with the matter said.
It is also understood that Petronas Carigali had taken action against its staff, as indicated by Petronas president and CEO Tengku Muhammad Taufik Tengku Aziz, who noted that an internal probe is being conducted.
"This goes back to my recent message on integrity — sadly this further demonstrates that integrity has deteriorated in the organisation. It is a matter that we cannot take lightly.
"Let me make this absolutely clear that the management team adopts a zero tolerance standard on bribery and corruption. We will not hesitate to trigger consequence management if the integrity of business dealings or governance are compromised in any way," Muhammad Taufik said in his message titled "The cost of corruption".
theedgemarkets.com also understands that there are allegations of false accounting by DPSB, including understating its profits for the 2019 financial year.
When contacted, one of the persons being investigated confirmed that all his accounts were frozen by the authorities and there's a high possibility that all other related individuals' and company accounts in the investigation were also frozen by the MACC.
On Nov 11, Deleum said in a filing with Bursa Malaysia that the group had in July appointed PwC Consulting Associates (M) Sdn Bhd to conduct a forensic investigation at DPSB.
"The investigation involved some of DPSB's employees, suppliers, contractors and employees of a client," the group said, adding that DPSB subsequently instructed its solicitors to file a suit against the parties. The suit was dated Nov 5.
The DPSB employees who are involved have been suspended, pending the conclusion of the investigation, Deleum said in the filing.
A source said the probe by the MACC is aimed at long-term prevention and to enable the anti-graft agency to understand the modus operandi of the illegal scheme, in an attempt to get ahead of the issue and prevent a similar scheme from manifesting.
This is in line with the MACC's emphasis on prevention-based outcome rather than concentrating on securing convictions.
Read also:
Deleum confirms MACC interviewed its two senior executives
Deleum seeks RM20m from own execs, sub-cons and Petronas Carigali execs in illegal scheme suit
Deleum says no knowledge of employees' wrongdoing in alleged illegal scheme