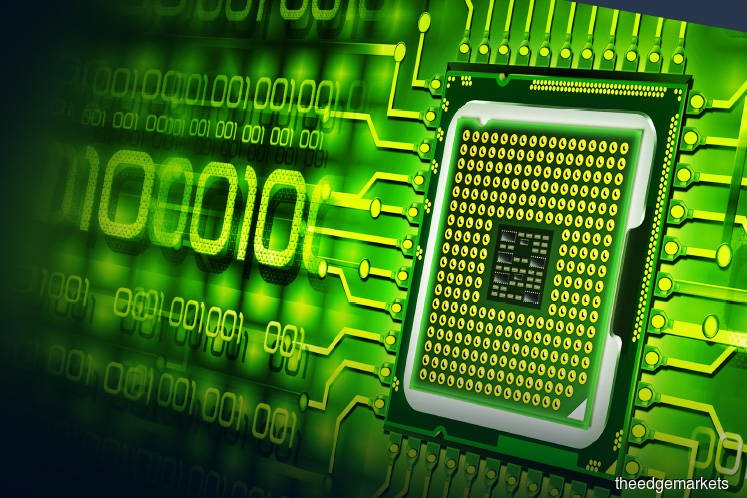 KUALA LUMPUR (March 12): Semiconductor stocks saw declines today, with the sector being afflicted by the overall negative market sentiment and worries over supply chain disruption.
 
At the noon market close today, shares in Malaysian Pacific Industries Bhd (MPI), KESM Industries Bhd and Vitrox Corp Bhd were among the top 20 biggest losers on the local bourse.
 
In particular, shares in MPI were trading 5.33% or 56 sen lower at RM9.94 on a volume of 18,000 shares.
 
In the case of KESM, it saw 106,900 shares traded, with the counter moving downwards by 5.57% or 46 sen to RM7.80.
 
Vitrox closed 3.73% or 30 sen lower at RM7.75, with some 79,700 of its shares changing hands.
 
Additionally, Inari Amertron Bhd fell 3.68% or five sen to RM1.31 on a trading volume of 7.13 million shares.
 
Other companies such as Frontken Corp Bhd, UWC Bhd and Pentamaster Corp Bhd were not spared either. Frontken fell 3.02% or six sen to RM1.93 and UWC dropped 9.59% or 21 sen to RM1.98. Pentamaster was trading 5.24% or 22 sen lower at RM3.98.
 
Unisem (M) Bhd posted a marginal decline of 0.97% or two sen at RM2.04. Unisem saw 26.800 shares traded at the noon market close. 
 
Bursa's technology index — which counts semiconductor companies as members — declined 4.34% or 1.50 points to 33.04 points.
 
When contacted by theedgemarkets.com, AllianceDBS Research analyst Toh Woo Kim opined that the negative price movements seen today among semiconductor stocks were not unique to the sector, as, for the most part, the market is down today. 
 
"The semiconductor sector has been seeing a negative price movement for the past month now. This is mainly due to concerns over supply chain disruption, which entails issues of supply and demand for the industry," he said.