This article first appeared in The Edge Financial Daily, on April 25, 2019.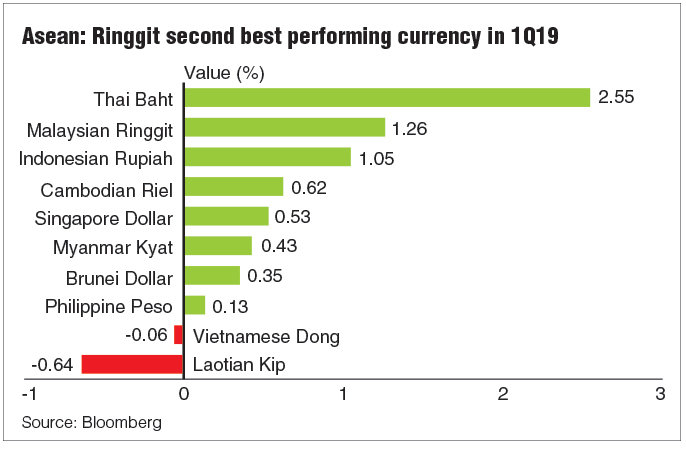 KUALA LUMPUR: The recent selling pressure on the ringgit is no cause for alarm to the overall Malaysian economy as it is expected to remain resilient on the back of sustained domestic demand, said online broker ForexTime (FXTM).
Speaking at a news conference yesterday, FXTM market analyst Han Tan said that while the ringgit had fluctuated over the years as a result of both external and local factors, the Malaysian economy remained intact.
"If you look back at November last year we were at 4.20 to the US dollar. Back in January 2017, we were at around 4.50. Despite various global and local factors, the Malaysian economy remained resilient, it didn't crumble," he said.
He added that even with a weak ringgit, Malaysia would still be attractive to foreign investors as the weaker currency would provide attractive valuation for exports and foreign direct investments.
Overall, Tan is of the view that the outlook for Malaysia's economic growth will be "respectable", with "manageable inflation and robust domestic consumption" — all of which should provide a strong base for the ringgit throughout 2019.
He said the ringgit is expected to hover in the range between 4.10 and 4.15 against the greenback for the second quarter of 2019 (2Q19), barring any major catalysts. As at the time of writing, the ringgit was trading lower at 4.13.
Recapping 1Q19, Tan said the ringgit strengthened against the US dollar even as the local currency was exposed to external factors such as the resilient greenback, US-China trade tensions and anticipated slowdown in the Chinese economy.
The ringgit was the second best performing Asean currency and third best Asian currency against the US dollar in the last quarter.
"Then mid-April, headlines around the prospects of Malaysia being dropped from the FTSE World Government Bond Index and from the Norwegian sovereign wealth fund's holdings promoted further outflows that contributed to the ringgit unwinding its gains against the US dollar from the three months prior. But the sell-off is expected to be temporary" he said.
On inflation, Tan said a record of deflation (for January and February) does not necessarily carry typical implications of recessionary pressure. He said inflation, which is measured by the Consumer Price Index, should better reflect price pressure by 4Q19 when the index base readjusts.
Yesterday, data from the Department of Statistics Malaysia showed Malaysia's inflation rate for March grew 0.2% to 121.1 compared with 120.9 in March 2018.
Tan also expects further upside on Brent crude oil's performance as global oil supply tightens. "So if oil continues to trade above US$70 per barrel, then we could see that translate into stronger correlation between the oil and the ringgit. Personally, I do see it trending towards US$80 as we enter into the second half of the year," he said.