This article first appeared in The Edge Financial Daily, on September 7, 2018.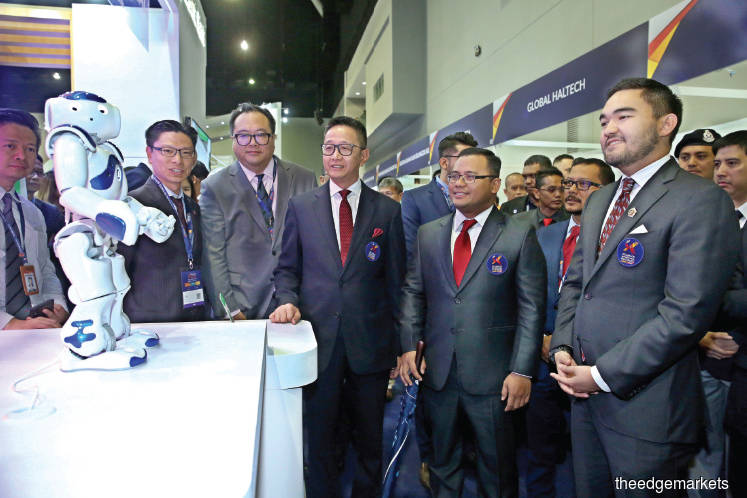 KUALA LUMPUR: Selangor Menteri Besar Amirudin Shari said the state is reviewing the free water programme and will likely announce a restructured programme when presenting the 2019 state budget in November.
Amirudin said the review is necessary to ensure that the implementation of the programme will be really beneficial for the bottom 40% income group.
"We need to review [the programme] because we want it to be a targeted subsidy," he said.
"The earliest [we can announce the restructured programme] is during the budget announcement. But I think we may need more time because I need to look at all the data and requirements. The free water programme is one of our pillar programmes and that's why it is not easy for us to remove or change it," said Amirudin.
"For the record, we started with [spending] RM70 million in 2008, but because the number of premises in Selangor has increased, the amount has reached RM200 million a year," he added.
The menteri besar was speaking to reporters at the second Selangor International Business Summit (SIBS), organised by Invest Selangor Bhd.
Selangor expects lower revenue in 2018
He said that Selangor, whose revenue was about RM2.8 billion in 2017, is targeting a lower revenue of RM2.25 billion this year. As of July 31, the revenue stood at RM1.6 billion.
Amirudin said Selangor contributed RM270 billion or 23% to Malaysia's gross domestic product in 2017.
"We will work hard to make sure that we at least maintain our contribution level this year," he added.
The SIBS consists of three main events, namely the fourth Selangor International Expo, second Selangor Asean Business Conference, and the Selangor Smart City & Digital Economy Convention.
Last year, the SIBS attracted 22,071 visitors — generating RM204.2 million in transaction value.
This year, the expo attracted a mix of 60% domestic and 40% international F&B brands from Singapore, the Philippines, Laos, Indonesia, Vietnam, Brunei, Thailand, India, Egypt, the Netherlands, Germany, New Zealand, Spain, Italy, England, Finland, Iran and Taiwan.
"I believe the summit has successfully positioned Selangor as a solid trading platform where the community is able to gather with a common purpose — to do business — all in one place, Selangor, the gateway to Asean," Amirudin said in his keynote speech.
Asean cooperation amid US-China dispute
Also delivering a keynote address was Deputy International Trade and Industry Minister Dr Ong Kian Ming, who called for greater cooperation among Asean countries to take advantage of the trade diversion into this region as a result of the impending trade war between the US and China.
Ong said many multinational companies from China, the US and even Europe are interested to set up businesses, and increase their investments, in the Asean region. But Asean countries are mostly competing against one another to secure potential new businesses.
"Is there a possibility whereby countries in Asean can work together to deliver an attractive package to foreign direct investors who want to relocate or want to invest more here (Asean) as a result of this trade war? So far I have not seen such a concerted effort. But I think this is where opportunities lie," he said.
Ong pointed to the example of the linkages between the state of Johor and Singapore, whereby some companies manufacture their products in Singapore and then transport them to Johor to assemble.
"There are many opportunities for us to co-invest as a strategic hub among countries in Asean so that we can export together to other countries including to China and the US. I think this is one possible model that we can explore," he said.
To achieve this, Ong called for more exchange of ideas within the region, instead of looking for examples outside of Asean.