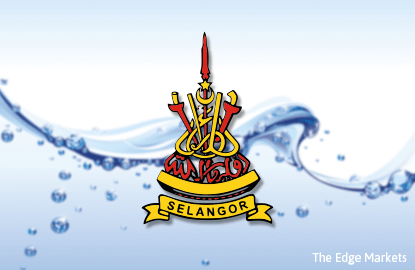 KUALA LUMPUR (Nov 9): Tenders for the Semenyih 2 and Labohan Dagang water treatment plants will begin in December 2015 and March 2016 respectively, Selangor Menteri Besar Azmin Ali said.
Azmin said both plants, involving some RM800 million in collective investments, would have a combined capacity of 500 million litres per day. He said the plants aim to supply water in Selangor, Putrajaya and Kuala Lumpur between 2017 and 2019.
"The tender document for Semenyih 2 has been completed and the tender will begin in early December. The project is expected to begin in the first quarter of 2016.
"Meanwhile, for Labohan Dagang water treatment plant, we expect the tender to be called the latest by March 2016, and the project is expected to commence in mid-2016," Azmin said at a press conference in conjunction with his visit to Syarikat Bekalan Air Selangor Sdn Bhd here today.
He said the projects are expected to be completed within 18 to 24 months.
He said Semenyih 2 and Labohan Dagang water treatment plants were initiated after the federal government informed Selangor that the Langat 2 water treatment plant, slated to be completed in 2017, would be delayed to 2019.
Azmin said the federal government notified Selangor about the delay two months ago.
On the reason for the Langat 2 delay, Azmin said: "You need to ask Putrajaya. We have given all the development orders required by them three months ago."