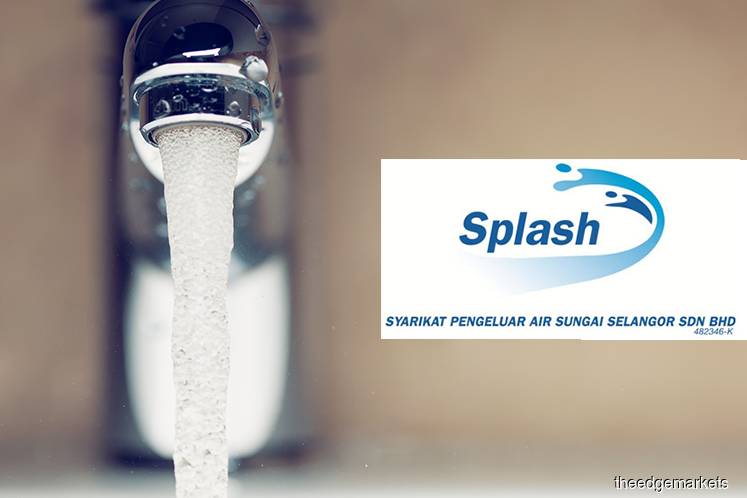 KUALA LUMPUR (March 12): The Federal government should terminate Gamuda Bhd's 40%-owned Syarikat Pengeluar Air Selangor Sdn Bhd's (Splash) concession agreement for poor maintenance and debts, said DAP backbencher Charles Santiago.
"The water concessionaire is also facing financial problems, given their debt with Tenaga Nasional Bhd has run into millions of ringgit," the Klang member of parliament told reporters at Parliament today.
He called on the National Water Services Commission (SPAN) to investigate why three pumps belonging to Splash were not repaired for more than a year, the causes of the explosion during the repairing of the fourth pump, unmaintained systems and if affected consumers need to be compensated.
Water supply to the Klang Valley was cut for as many as five days since March 6.
Sweet Water SPV Sdn Bhd has a 30% stake in Splash, while the remaining 30% stake is held by Kumpulan Perangsang Selangor Bhd (KPS) – a company owned by the Selangor government via Menteri Besar Inc, which has a golden share in the water asset. 
In the past year, the Selangor and federal governments have been talking about acquiring Splash, which was awarded a 30-year concession in January 2000 to build, operate and maintain the water plant, but nothing has come of it yet.
Earlier reports indicate the book value of Splash, whose concession ends in December 2029, to be somewhere between RM2.8 billion and RM3.2 billion.
"(For now,) Splash is the concessionaire and supplier of treated water to Syarikat Bekalan Air Selangor Sdn Bhd, and therefore responsible for the water disruption," said Santiago.
"Apparently, three of the water pumps were not repaired or maintained since 2016, and the fourth pump was found to be faulty by Syabas on Jan 19, because of consumer complaints and a loss of 30 million litres of water a day," Santiago added.
He also said after repairing the fourth pump, the surge vessel system exploded during the process of reactivation, injuring five workers.
He alleged the plant was poorly maintained, which had resulted in recent water cuts and expenses incurred by some 500,000 consumers.
At 3.23pm, Gamuda shares rose 10 sen or 2.02% to RM5.05 with 3.91 million shares done, for a market capitalisation of RM12.41 billion. KPS's stock dipped two sen or 1.6% to RM1.23 with 35,600 shares traded, giving it a value of RM603.79 million.