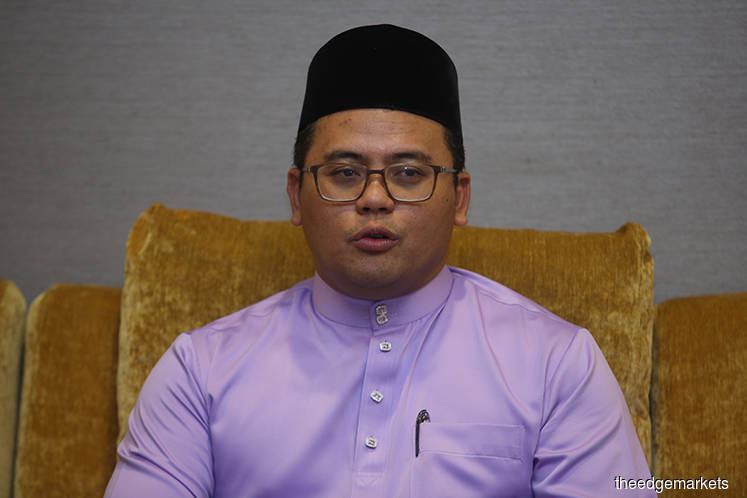 PETALING JAYA (July 15): After recording its highest ever direct investment of RM18.9 billion last year, Selangor is aiming for a reduced amount of RM10 billion this year in view of the current global economic uncertainties.
Menteri Besar Amirudin Shari said the state has secured RM1.5 billion worth of investments during the first quarter of this year.
Amirudin announced the conservative forecast for the full year at the official launch of the Selangor International Business Summit (SIBS) 2019 today.
"In terms of investment, we recorded our best performance in total investment flow, at RM18.9 billion, with 241 approved projects in 2018.
"In 2019, we are targeting to receive a total investment valued at RM10 billion, a conservative forecast due to various global economic uncertainties," he said
Amirudin stressed the importance of securing high quality investments.
"It's not just about the numbers. We also must get quality investments from international investors. That's why we are focusing more on high technology with the five clusters that are already aligned by our investment committee," he said.
He added that the five key clusters of investments in Selangor are machinery, transportation, food and beverages, life sciences, and electric and electronics.
Amirudin said SIBS 2019 is expected to secure RM250 million worth of negotiated trade transactions, compared to RM194.6 million it recorded last year. He said SIBS 2019 would have more exhibitors participating from various government agencies.
"We are anticipating a bigger event this year, targeting 850 booths and expecting 30,000 visitors not only from Malaysia, but also from countries in the region," he said.
Organised by Invest Selangor Bhd under the patronage of the state government, SIBS 2019 will continue its vision to position Selangor as a prominent catalyst to propel businesses in the Southeast Asian region, playing its role as the gateway to Asean businesses.
Scheduled to be held from Oct 10 to 13 at the Malaysia International Trade and Exhibition Centre, the four-day event will feature the 5th Selangor International Expo 2019, the 3rd Selangor-Asean Business Conference 2019, the 4th Selangor Smart City and Digital Economy Convention, and the inaugural Selangor R&D and Innovation Expo to encourage greater business opportunities for SIBS 2019 participants.