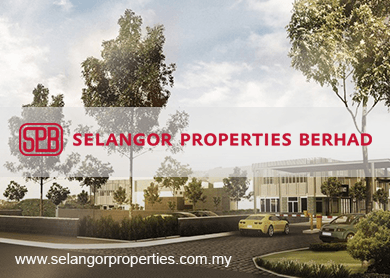 KUALA LUMPUR (Feb 3): Selangor Properties Bhd has acquired four parcels land, measuring totalling 5,253 square metres in Kuala Lumpur (KL) for RM32.2 million, to develop high-end properties.
The group told the bourse that it has on Feb 3 entered into a sale and purchase agreement with Chong Khoon Lin Sdn Bhd to acquire the four adjoining parcels of freehold land.
The purchase price was arrived at after taking into consideration the indicative market value of the land of RM33.9 million, as appraised by VPC Alliance (KL) Sdn Bhd, and was based on a lower value derived from average selling price of RM600 per sq ft as compared to three identified transactions within the area with less strategic location but higher average selling prices ranging from RM638 to RM680 per sq ft.
The purchase will be funded by internally generated funds.
The land is adjoining and contiguous to the group's existing land at Jalan Batai, Damansara Heights, KL, with a land area of 4.91 acres, which was acquired in 1980 and had been earmarked for residential development.
The group said the plan will enable it to have an amalgamated or enlarged parcel of land which affords better land utilisation and better planning development as the land is contiguous with the company's existing land held.
Based on a preliminary plan, the proposed development on the land together with the company's existing land will comprise 124 units of high-end stratified villas, with 446 units of basement car park, which will complement the company's other development project in a high-end condominium across that area.
"However, it is too preliminary to ascertain the commencement date, total development cost and the expected profits to be derived from the proposed development. The development project is expected to be developed over a span of four years," it said.
The acquisition will not have any material effect on the group's net asset per share, gearing, earnings per share for the financial year ending Oct 31, 2016 as the proposed development is expected to commence only in the period of year 2018 to year 2020.
Selangor Properties rose 1 sen or 0.19% to close at RM5.38 today, for a market capitalisation of RM1.85 billion.