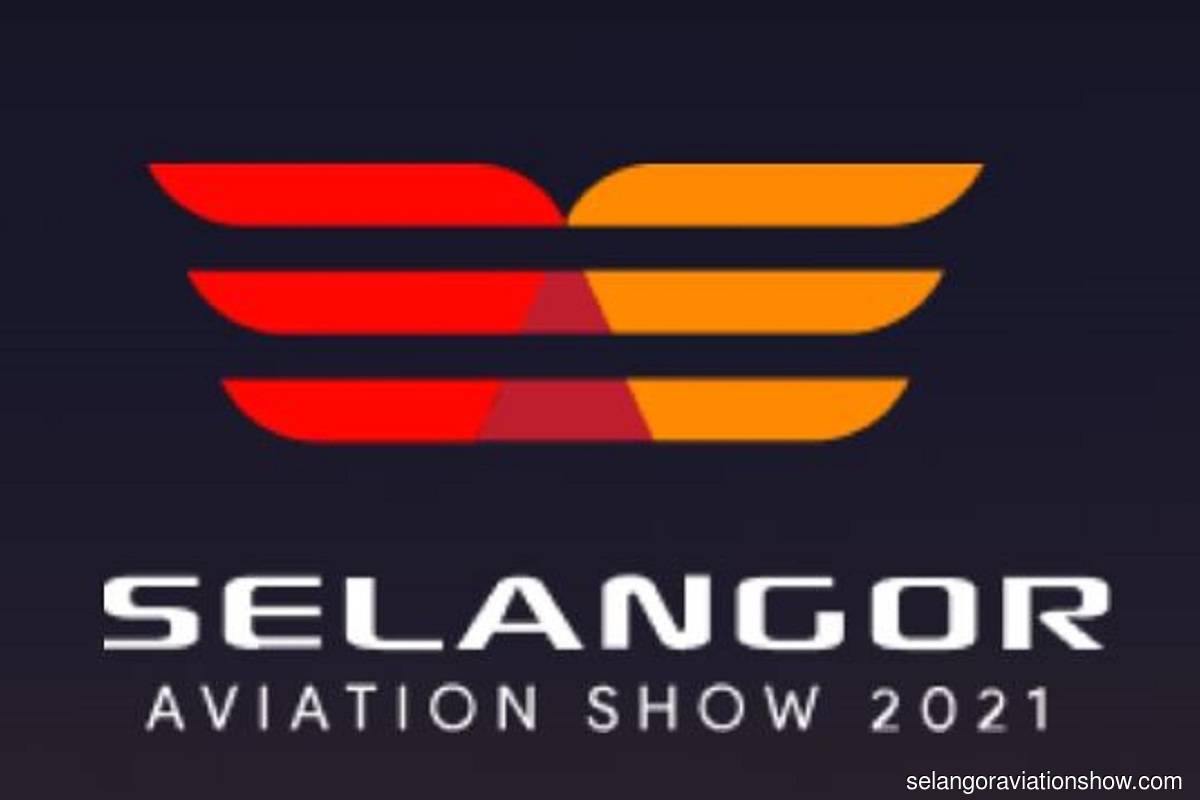 SUBANG (Nov 25): The Selangor Aviation Show 2021 (SAS2021) aims to "kick-start" the aviation industry into a higher gear, with the Selangor government planning to tap into the potential of the business and general aviation subsector in the state, said Selangor Menteri Besar Datuk Seri Amirudin Shari.
"Apart from stimulating growth and rebuilding in areas like aerospace manufacturing, airports and airlines, I am informed that the business and general aviation sector in Malaysia needs to see more flight activities locally.
"So, the challenge is there for us to grow the flight activities here — and especially on how to attract more international business jet arrivals to Malaysia, particularly to Subang Airport," he said in his speech at the inaugural SAS2021 here on Thursday.
Amirudin believes that the tide is turning for air travel and Selangor is now ready to lead the way in moving out of the pandemic scenarios, since the availability of vaccines came about and with massive ongoing efforts to get people vaccinated.
He also noted Selangor is fully aware that increasing flight activities will boost the supply chain of the aviation industry ecosystem in the state; meanwhile, it is also important to find ways to encourage and enable viable aircraft ownership.
Nonetheless, he said all of these are recognised as necessary variables to stimulate the entire business and general aviation sector's supply chain ecosystem.
Apart from business jets and helicopters, Amirudin said the state is also very excited about the prospects for growth in the drone industry, particularly in the commercial drone sub-sector.
"Acceptance of such commercial drones in service for multiple economic and social sectors are increasing rapidly with substantial demand and interest.
"Again, the state wishes to be in position to tap into this fast-growing market by having the most optimal infrastructure and ecosystem, both in terms of upstream and downstream.
"Technology will be a key game changer and substantial domestic and foreign investments will be required to be in the game. Likewise for the services industry supporting the commercial drone industry," he said.
On investments, Amirudin said Selangor is constantly engaging with other stakeholders in government as well as with private entities on the subject of airport infrastructure development.
"The Selangor Aerospace Action Plan 2020-2030 addresses this challenge quite aggressively and significantly, and we hope to have more to say on it soon.
"We already have a diamond in the rough with Subang Airport and we are determined to help unlock the potential in this airport to support and sustain growth in the business and general aviation industry, as well as other aviation activities.
"We [also] envision a built-for-purpose Subang Airport in the coming years and this will be a massive capital and investment undertaking within the state, without doubt," he said.
SAS2021, which is a part of Invest Selangor's initiative to give the aerospace industry a push towards recovering from the Covid-19 pandemic's devastating effects on the industry, expects up to 5,000 visitors over the three-day event, from Nov 25 (Thursday) to Nov 27 (Saturday).
The SAS2021 has also attracted participation from international players from Brazil, France, Switzerland, Turkey and the US. Major original equipment manufacturers like Airbus, Dassault Aviation, Embraer SA and Turkish Aerospace Industries are also participating, as well as local industry leaders like Systematic Aviation Services, Galaxy Aerospace, AERODYNE and Pen Aviation.
Themed "Selangor, the ASEAN Business and General Aviation Hub", SAS2021 focuses on the business and general aviation industry especially in Selangor as worldwide data has shown this sector of the aerospace industry to be more resilient against the pandemic impact and its recovery is quicker and more sustainable than most other aerospace industry sectors.
The SAS2021 is also believed to be among the first in-person air shows held in the region since the pandemic struck in 2020.