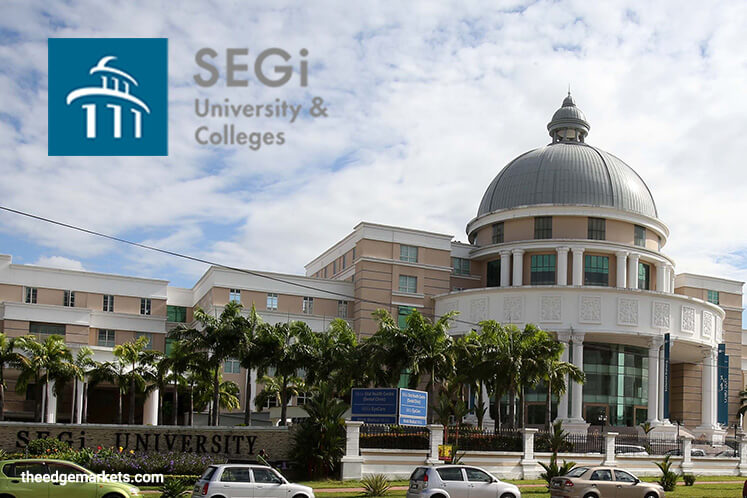 KUALA LUMPUR (April 13): SEG International Bhd (SEGi) has proposed a five-for-seven bonus issue of up to 516.82 million shares.
 
In a filing with Bursa Malaysia, the private higher education provider said the bonus issue will be wholly capitalised from the group's share premium account.
 
"The board has confirmed that based on SEGi's latest audited financial statement for [the financial year ended Dec 31, 2016) at the company level, SEGi has adequate reserves available to be capitalised for the proposed bonus issue," the group said.
 
SEGi said the bonus issue is the most appropriate avenue for rewarding its shareholders, while at the same time enhancing its capital base.
 
It said the exercise will increase its issued share capital to "a level which would be more reflective of its current scale of operations and assets employed."
 
As at April 11, the group's issued share capital stood at RM74.81 million, comprising 748.1 million shares.
 
SEGi's consolidated accumulated losses at the group level as at Dec 31, 2016, stood at RM16.95 million.
 
Its share premium of about RM68.5 million and retained earnings of about RM2.45 million at the company level amounted to approximately RM70.95 million.
 
"Based on the aforementioned, the excess reserves of approximately RM54 million is sufficient for capitalisation purpose of the proposed bonus issue, which amounts to approximately RM51.68 million," it said.
 
SEGi said the bonus issue is expected to be completed within the second quarter of the year ending Dec 31, 2017, and is unlikely to have any effect on the earnings of the group for the year.
 
SEGi's share price settled 1.8% lower at RM1.12 today, valuing the group at RM808.36 million.