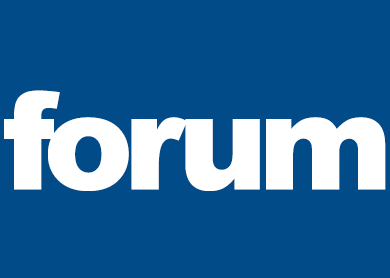 THE 11th Malaysia Plan 2016-2020 (11MP) presented by Prime Minister Datuk Seri Najib Razak in Parliament recently outlined six strategic thrusts and identified six game changers with the hope of realising some major outcomes.
These include improving overall income inequality, transforming rural areas to uplift the wellbeing of their communities, empowering communities for a productive and prosperous society, accelerating regional growth for better geographic balance and enhancing Bumiputera Economic Community opportunities to increase wealth ownership.
The 11MP has received mixed reactions from different quarters. Tan Sri Dr Kamal Salih, who led the group that produced the Malaysia Human Development Report 2013 (MHDR), said the major objectives of the 11MP can only be achieved if our growth rate averages higher than 5% to 6%. Another member of the group, Dr Lee Hwok Aun, said that the 11MP's goals are based on flawed foundations that are tantamount to statistical doping.
My take on the 11MP is based on the activities that I have been involved in and observations that I have made since before the 13th General Election in 2013. For example, Future of Malaysia is a project initiated by the Global Movement of Moderates and Youth Academy to engage people's aspirations on the future direction of the country.
There are new challenges faced by the country, as highlighted by the MHDR. They include income and capability poverty among the minorities, pockets of marginalisation, income gaps in absolute terms, asset inequality, ethnic influence in employment and low women's participation in employment and leadership.
Then there are emerging issues in domestic politics, economics, social policy and social development, and international relations and security, as discussed in Routledge Handbook of Contemporary Malaysia, edited by Meredith L Weiss (2015).
Also, there is a need for new horizons in policy-oriented research, including those that contest conventions such as race paradigm, as articulated by Anthony Milner, Abdul Rahman Embong and Tham Siew Yean (Eds) (2014), in Transforming Malaysia: Dominant and Competing Paradigms.
Lastly, I have looked at the recommendations by the National Unity Consultative Council, especially those coming from the committees on inclusive development, national integration and law and policy.   
So, I must say that my expectations of the 11MP were high. Is there a new world view, philosophy and framework? Is it asking the hard questions and doing an honest evaluation of things? Is there a new direction?
To me, the most important approach taken by the 11MP is inclusiveness. It is presented as one of the six thrusts. But, it is also visible in the other thrusts. It is fair to say that about one-third of the 11MP is about inclusiveness.
Inclusiveness has always been part of our development policies. But in the current plan, it is given more emphasis, which is indeed timely. Our main concern now is implementation.
In this regard, the 11MP starts on the right track by changing the way we measure poverty. Traditionally, we measured poverty on one dimension, namely income. The 11MP uses the new Multidimensional Poverty Index (MPI). It uses four dimensions (education, health, living standards and income) with 11 indicators. Households deprived of at least one-third of the weighted indicators are considered vulnerable to or at risk of multi-dimensional poverty.    
In the implementation, we should also look at adding purchasing power to income. Because in day-to-day living, eventually, it is the ability to purchase goods and services that matters more than how much one earns. The MHDR has proposed that besides income, purchasing power should include three other elements: asset, access to credit and benefits from subsidies.
This is important in order to overcome some of the inequality issues raised in the MHDR. For example, the bottom 40% (B40) individuals in rural areas experience no wealth effect because their disposable income contributes 98% to their purchasing power.
The super-rich (top 1%) has 22 times more purchasing power than the poor, and 18 times more than median Malaysians. At the median, the urban Malaysians have 43% more purchasing power than their rural counterparts. The purchasing power of women, with all other characteristics being the same as the men, is lower by 33%.      
We must also ensure that the people in charge of the delivery systems fully understand the meaning, framework and dynamics of inclusiveness. For example, social enterprise, which is given due focus in the 11MP, has its own philosophy and is different from a conventional business. That it is part of the discourse under the social and solidarity economy, or the third economy.
 Likewise, the strategy is not limited to distributing micro-credits to the participants of social enterprises such as Amanah Ikhtiar Malaysia (AIM); the real target is motivating them to graduate from the programme to, for instance, build small and medium-scale enterprises.
What I did not see from the 11MP is a clear indication of a migration from "race-based policies" towards "needs-based policies" and the formation of a genuine "new governance framework" of consultation of all stakeholders in decision-making in all fields and at every level. If these two are incorporated, 11MP would have asked two of the hard questions and provided a more substantive meaning of inclusiveness.
---
Datuk Saifuddin Abdullah is CEO of Global Movement of Moderates and former deputy minister of higher education. He is active on twitter: @saifuddinabd.
This article first appeared in Forum, The Edge Malaysia Weekly, on June 15 - 21, 2015.