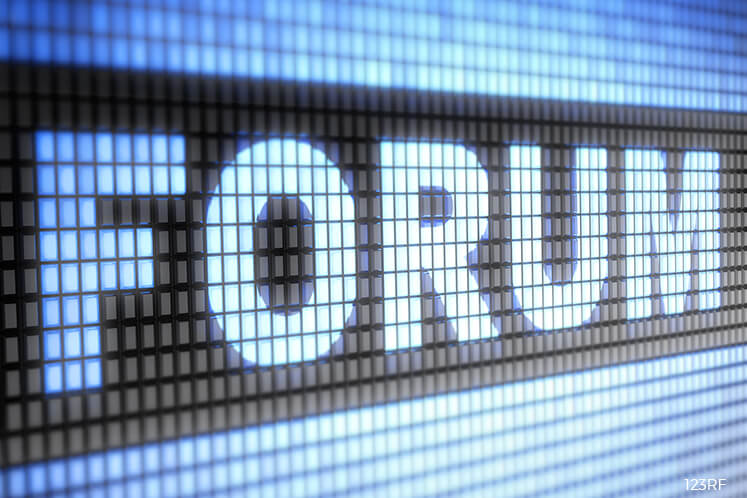 This article first appeared in
Forum, The Edge Malaysia Weekly,
on April 3 - 9, 2017.
On March 19, Pakatan Harapan and the National Felda Settlers' Children's Association (ANAK) organised a Felda settlers convention in Shah Alam. 
I was invited to speak on Felda youth education.
Education for Felda youth does not operate in a vacuum. We cannot address education in Felda settlements in isolation from the whole education system. It also has to do with the immediate conditions and situation — the Felda culture and lifestyle.
So, we have to start by debating Felda's worldview, philosophy and approach to eradicating poverty, which is the main reason it was established in the first place. Are they really holistic and balanced, for example, between "wealth and money-making" and "spiritual and psychological building"?
Is the trickle-down strategy working, meaning, do the settlers automatically become "civil" because they are no longer poor? The first generation experienced vertical social mobility, from poor to lower middle class. What about the second generation?
Felda's education programme (by the Felda management) follows whatever the Ministry of Education is doing. The aim is to enhance the education of the second generation so that they are on a par with youth outside Felda settlement schemes. There are 226 primary schools and 96 secondary schools in the 317 schemes. There are also support programmes, ranging from kindergarten and family wellness classes to tertiary education as well as employment and entrepreneurial opportunities.
However, according to research by academicians Noraziah Ali, Noorzah Zakaria and Mohd Azlan Abdullah, the performance of Felda youth in the UPSR, SRP and SPM examinations are just fair. The percentage of passes is about 70% and excellent results, below 10%.
The level of English proficiency is very low. According to academicians Melor Md Yunus and Siti Sukaimah Che Mat, one of the causes is that Felda does not have its own language learning strategies for the students.
Enrolment in boarding schools and Maktab Rendah Sains MARA (MRSM) is also low. To date, there are more than 43,000 tertiary education/university graduates, some of whom have become professionals such as lawyers, engineers, accountants and so on. The numbers should have been more.
Besides that, many studies have shown an increase in social problems, including drugs, illegal motorcycle racing and incest.
The well-educated second generation experience vertical social mobility, but not by working inside or around the Felda schemes. They have to work far away. Many of the less educated experience horizontal social mobility, which means they work inside or around the Felda schemes. To move upward, some chose to work outside these schemes, including in Singapore.
According to academicians Johan Saravanamuttu and Deborah Augustine, the social mobility challenge has resulted in the out-migration of the very generation that is supposed to help further develop the existing schemes. This is because Felda is not prepared to accommodate its own success story — a well-educated second generation.
In order to enhance the education performance of Felda youth, we cannot simply come up with piecemeal programmes. We need to look at the big picture.
We must start by changing the worldview, philosophy and approach to poverty eradication. The trickle-down strategy has proved a failure. In view of the poor performance of Felda investments and deteriorating value of assets, what is left to be trickled down? To ensure vertical social mobility for the second generation and beyond, the Felda schemes and neighbouring areas need a thorough rezoning of business and township activities.
The education arm of Felda must be overhauled, but we also have to reform the national education system. Only then will it impact positively on Felda.
Even with education reform, Felda still has to do something extra, such as the following:
• Education with "soul" and a clear objective in cultural building.
• Facilitate the youth in unleashing their full potential and talent.
• Besides quantitative evaluation (in terms of percentage of passes, number of graduates), there should also be qualitative evaluation (for example, strong Felda school alumni, tradition, spirit, network, giving back).
• Apply new governance framework in managing Felda education that involves all stakeholders — Felda management, educationists, settlers, ANAK, alumni and professionals.
• Educationists to play a definitive role in making decisions on education to avoid the crisis currently faced by our national education system.
• Establish a Felda university.
• Turn Felda schools into "cluster schools", equivalent to the boarding schools and MRSM.
• Create a subject relevant to Felda, for example, agriculture.
• Construct a balanced curriculum, with a 70% academic and 30% co-curricular ratio.
• Ensure graduates of professional fields complete the last mile by securing the required qualifications, for example, if they are lawyers, make sure they are called to the Bar, engineers have an Ir title, and accountants becoming certified or chartered accountants.
• To address social problems, implement an integrated package comprising five elements: education, prevention, intervention, rehabilitation and re-entry into society.
At the end of the convention, a resolution called "Five Promises for Felda" was passed. The five promises are: strengthen the governance of Felda; help reduce the cost of living and debt faced by the settlers; form a mechanism for the ownership of land; develop new Felda townships; and establish a Felda university.
---
Datuk Saifuddin Abdullah is chief secretary of Pakatan Harapan and director (Strategic and Social Development) at Institut Darul Ehsan (IDE). He is active on Twitter: @saifuddinabd