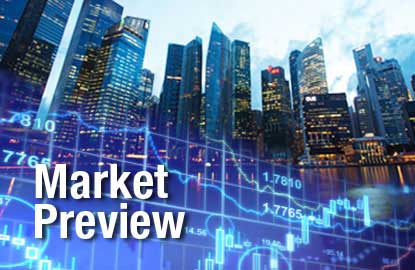 SINGAPORE (March 31): Here are some stocks to watch this Thursday morning.
Second Chance Properties' net profit for the second quarter fell 64% to $1.1 million on lower revenue and gains from the fair valuation of properties. Revenue for the three months ended Feb fell 16% to $8.4 million. Its fair value gains on properties dropped by half to $553,000, while the loss on fair valuation of assets widened from $690,000 to $1.58 million. The counter closed at 24.5 cents on Wednesday.
Tan Chong International posted a 5.3% increase in earnings to HK$449.6 million ($79.1 million). Revenue rose 39.2% to HK$14.8 billion, due to the group's expansion of its core automotive vehicle distribution business in Singapore, Thailand and Taiwan, as well as the full-year consolidation of Zero Co. Tan Chong expects to perform satisfactorily in 2016. The stock closed at $2.60.
Stratech Group expects to post a net loss for FY2016. It attributed the loss to lower revenue due to the late award of several projects which the group had expected to start earlier. It also blamed an increase in costs, including staff costs, to build up its operations team and the rental of facilities to deliver targeted contracts. The counter closed at 3.2 cents.
YuuZoo Corp has sealed an agreement with Alibaba Sports Group to organise the AliSports World Electronic Sport Games (WESG) as and manage the E-Sports Clubs Competition Center for Alibaba in China. WESG will start next month with 20 e-sports clubs competition centres. Contest participants will compete for the RMB35.6 million ($7.5 million) in prize money. YuuZoo closed at 20 cents.
Auditors of KS Energy have raised concerns over the ability of the firm to continue as a "going concern". The energy services provider had incurred a net loss of $260.4 million in the 2015 financial year, noted KPMG. At the group level, current liabilities exceeded current assets by $349.9 million, mainly due to a reclassification of certain bank loans to "current liabilities" as a result of breaches in certain loan covenants.  KS Energy closed at 20 cents.
Markets
US stocks plowed further into positive territory for 2016 on Wednesday, helped for a second session by comments from Federal Reserve Chair Janet Yellen that eased anxiety about potential interest. The S&P 500 gained 0.44% to end at 2,063.95 points, bringing its gain for 2016 to about 1%. The Dow Jones industrial average added 0.47% at 17,716.66 points and the Nasdaq Composite also added 0.47% to 4,869.29.
Earlier, the Straits Times Index ended 1.9%, or 53.7 points, higher at 2,872.78, led by financial stocks. In the broader market, advancers beat decliners 291 to 125. A total of 1.412 billion shares worth $1.186 billion changed hands, giving an average price of about 84 cents per share for the entire market.