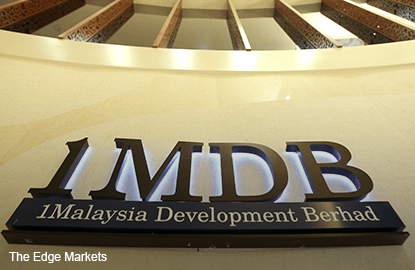 SINGAPORE (May 11): Kelvin Ang Wee Keng, the second person thus far charged in connection to the 1MDB probe, has been offered bail at $100,000.
Last Wednesday, the court ordered that Ang be remanded till May 11. Ang's case was heard on Monday afternoon, two days ahead of schedule.
"The Prosecution applied for an earlier mention today, as investigators have assessed that further remand was no longer necessary for the purposes of investigations," says the Attorney-General's Chambers (AGC) in a statement.
However, the AGC stressed that investigations were not complete and that the accused's assistance was still required for investigations. "The Prosecution does not seek to remand accused persons for longer than is necessary," the AGC adds.
Ang was first charged on April 20, that sometime between 2013 and 2014, he corruptly gave a gratification sum of $3,000 to Lee Chee Waiy, a research analyst then with NRA Capital, as inducement to expedite the preparation of a favourable valuation report.
The prosecution noted that the accused was charged under section 6(b) PCA, a non-bailable offence, but that it would not object to bail. The prosecution submitted for, and the Court granted, that bail be offered in the sum of $100,000.
The case has been adjourned and a pre-trial conference is scheduled on June 30 at 9.30am.