This article first appeared in The Edge Financial Daily, on July 30, 2018.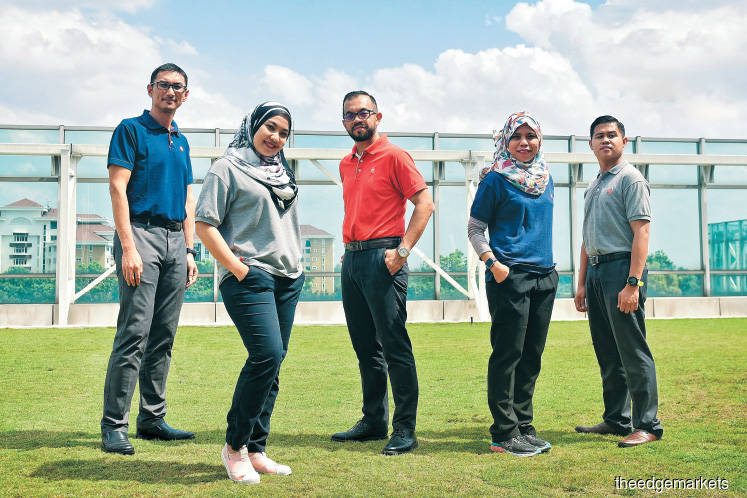 Sporting excellence is a proud tradition at Sime Darby Plantation, and though it is entering a team in the Rat Race for the first time, they are seasoned sportsmen and women.
Arulmi Mokhtar said running marathons and taking part in team-orientated races gives him a real buzz. But he takes his fun seriously.
"Padang Merbok is a challenging course, but this is actually my regular training ground. I will be well prepared for this race as I have been training every two weeks here for my long runs, averaging 15km to 21km per run. I cannot wait to see what I can accomplish in the Rat Race," he said.
His teammate, Ahmad Syazwan, believes that charity runs raise public awareness of good causes. For a passionate runner like himself, this adds motivation and gives more meaning to the activity, going beyond the objective of one's personal health. "What better way to stay healthy while contributing to society? I am definitely looking forward to this year's race and representing my company," said Ahmad.
Work-life balance at Sime Darby Plantation has allowed its employees to pursue their passion while staying focused on work commitments. This, according to Eliza Mohamed, the chief communications officer, is part of the "RISE" (Results, Innovation, Sustainability and Energy) cultural transformation that is sweeping the company.
" The energy of our employees is recognised as one of the vital factors that will take Sime Darby Plantation to greater heights. As important assets to the company, we encourage our employees to live and work passionately and to explore different and unique ways to create a positive and healthy life, while providing value to the world. At Sime Darby Plantation, our focus will always be on 'People, Planet and Prosperity' and in line with this aspiration, we are certainly proud to be supporting the Rat Race," said Eliza.