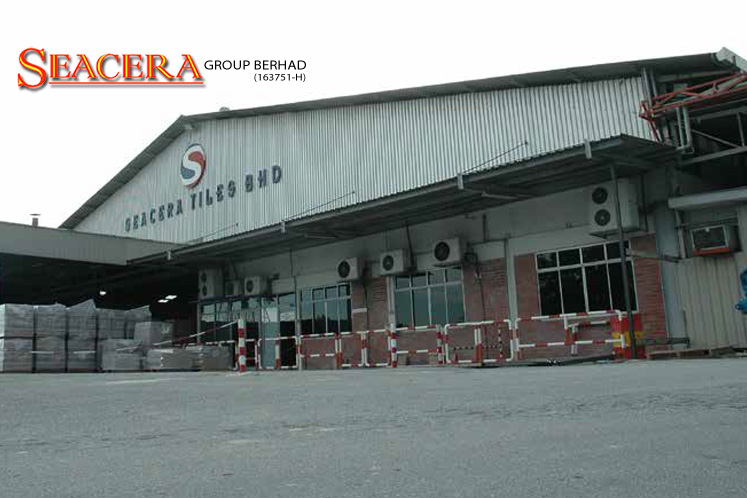 KUALA LUMPUR (May 3): In the latest twist in the boardroom tussle in Seacera Group Bhd, substantial shareholder Datuk William Tan Wei Lian and six other shareholders have called for another extraordinary general meeting (EGM) to remove eight existing directors and appoint new ones in their place.  
In a filing with Bursa Malaysia, the tile manufacturer said it has received a notice of the EGM, to be held on May 29, from the seven shareholders who claim to hold a combined stake of at least 10% in the company.
Besides Tan, the other shareholders are Datin Sek Chian Nee, Jeannie Ooi Chin Nee, Datuk Chan Chee Hong, Low Swee Foong, Liu Zhen and Ong Eng Taik,
They are seeking to remove existing directors Rasila Hamzah, Norhanum Nordin, Halim Ismail, Mohd Fazillah Kamaruddin, Datulk Mansor Masikon, Datuk Seri Azizan Ahmad, Zulkarnin Ariffin and Datuk Seri Abdul Mohd Zabidi.
The eight new directors they have proposed are Tan Lee Chin, Razvi Abdul Halim, Datin Ida Suzaini, Clarence Yeow Kong Chew, Chua Eng Chin, Marzuki Hussain, Tengku Ahmad Badli Shah Raja Hussin and Ong Eng Taik.
Seacera said it is seeking legal advice on this matter and will make a further announcement after that.
Tan and other shareholders had previously issued two notices to call for EGMs on March 28 and April 15, but withdrew both notices without giving any reason.
In the March 28 notice, Tan called for the removal of two existing directors and for the appointment of five new ones, including himself. Tan however called off the EGM on April 10.
On April 25, Tan withdrew his April 15 notice calling for the removal of the eight directors and the appointment of six new ones.
Seacera's share price rose one sen or 5.26% to 20 sen today, with a market capitalisation of RM94.86 million. In the past 12 months, the stock has retreated 91% from 57 sen.