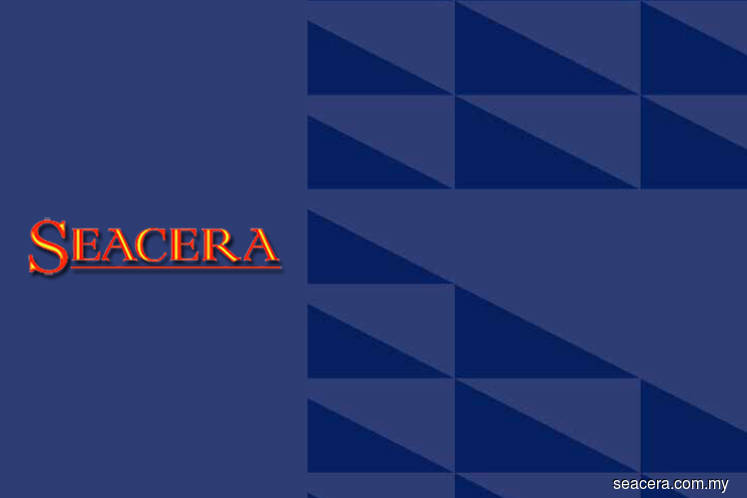 KUALA LUMPUR (April 19): Shares in Seacera Group Bhd slid 2 sen or 5.97% in active trade this morning after the company's management said yesterday that it may default on loans if its proposed debt-to-equity swap and share placement were not completed on time.
The announcement prompted Datuk William Tan Wei Lian, Seacera's single largest shareholder with a 16% stake, to issue a statement yesterday to pledge an injection of RM30 million into the company, The Edge Financial Daily reported today.
When contacted on the phone by theedgemarkets.com, he said this could take the form of a loan from himself to the company.
This is despite his belief that the company "has stable financials to grow and sustain itself without being declared insolvent".
In his statement, Tan described the company management's default risk warning as "obviously a scare tactic which is uncalled for".
"The company has, as of Dec 31, 2018, net assets amounting to approximately RM838 million and 501 acres land free from encumbrances with a book value of approximately RM784 million. Seacera's receivables amounts to approximately RM90 million. In addition, the company raised approximately RM15 million from the issuance of the Employee Share Option Scheme within February and March this year," Tan said.
At 10.08am, the counter was down to 31.5 sen on 16.3 million shares traded.
Seacera cautioned in a stock exchange announcement yesterday that the company's financial constraints may potentially lead to it defaulting on loan repayments as the proposed fundraising exercises, which involves recapitalisation and private placement, are unable to be completed on time.
In the event that the shareholders' approval could not be obtained for the proposals by the extended cut-off date, Seacera said its group of companies will not be able to settle RM31.31 million debts through the proposed capitalisation that will be in the form of debt-to-equity swap exercise.
However, Tan had on Wednesday told reporters that at an extraordinary general meeting which was duly convened on Tuesday, 51% of shareholders present had voted against the proposals.