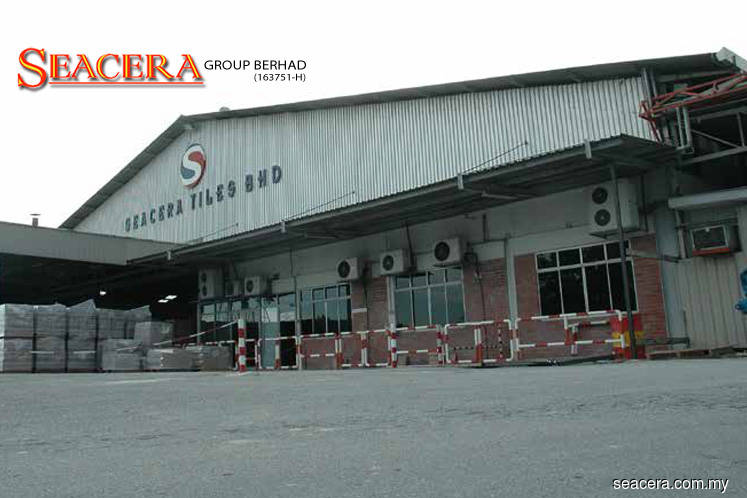 KUALA LUMPUR (April 26): Seacera Group Bhd has been classified as a Practice Note 17 (PN17) company as it has defaulted on the payment of principal and profits to AmBank Islamic Bhd and not being able to provide a solvency declaration to Bursa Malaysia Securities.
In a filing with Bursa Malaysia today, Seacera said it is looking into formulating a regularisation plan to address its PN17 status and will make the necessary announcement on the regularisation plan in due course.
Seacera is now required to submit its regularisation plan to the Securities Commission Malaysia or Bursa Malaysia within the next 12 months, depending on whether the plan would significantly change its business direction.
Earlier today, Seacera sought Bursa's approval for a share trade suspension pending an announcement. The stock was last traded at 31.5 sen this morning, giving it a market capitalisation of RM149.51 million.