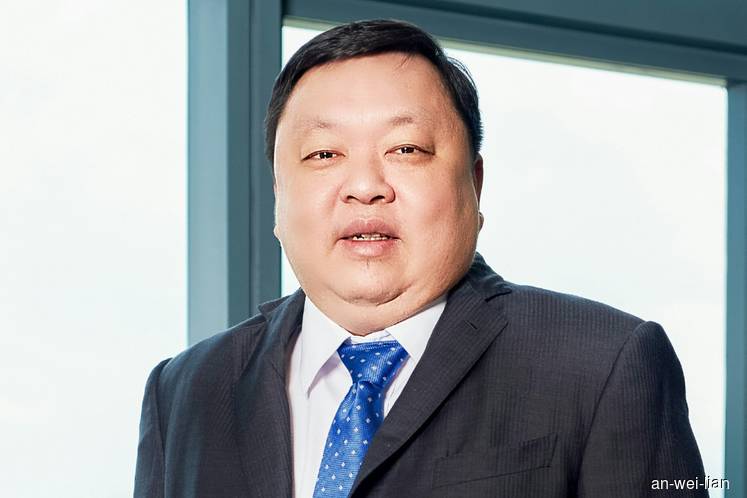 KUALA LUMPUR (April 17): Seacera Group Bhd's chairman Datuk Seri Mansor Masikon yesterday adjourned the company's EGM, during which the board was to seek shareholders' approval for the proposed capitalisation and private placement.
However, the company's single largest shareholder Datuk Tan Wei Lian, who holds a 16%  stake, insists that the EGM had taken place and a majority of the shareholders present had voted against the proposal.
Tan called for a press conference today to announce that the EGM was convened yesterday and 51% of the shareholders present voted against the proposals which entail the issue of 126.3 million new shares for placement at 21 sen per share to raise RM24.6 million.
Upon the shareholders' request, according to Tan, Shirley Tan, who is the sister of Tan, was appointed as the chairman to proceed and convene the EGM.
Shirley is the managing director of Tiger Synergy, in which Tan controls a 19.5% stake.  
Tan claimed that all of the shareholders present yesterday, representing some 240 million shares (51%), had voted against the two proposed exercises.
Given that, Tan is now planning to go to court to seek a declaration that the EGM convened was valid. "Our lawyer is preparing the cause papers as soon as possible," he told the Press.
Furthermore, he is planning to convene another EGM on May 15 to remove eight of 10 existing directors. Tan said he had served a notice of EGM to the company on Monday which has yet to be announced on Bursa Malaysia.
He intends to appoint six new directors onto Seacera's board. But he is not seeking appointment as a director.
Tan noted that the non-executive chairman Datuk Seri Mansor Masikon and managing director Zulkarnin Ariffin will retain their positions in the company. Currently Mansor owns 0.36% equity interest in the company while Zulkarnin holds a 0.233% indirect stake.
Tan disclosed that he wants to raise his stake in Seacera to 20%.
"I don't know if you are going to believe me or not, but I never intended to buy so many shares in Seacera.
"I started to buy because the stock was so cheap. But after I found out that I had unintentionally become a substantial shareholder, I felt that I should have a few board representatives to protect my interests," he said.
Seacera's share price has been on the decline since May, 2017 when it hit its height of RM1.61. It drifted down to 15.5 sen — the lowest level since November 2009. Tan emerged as a substantial shareholder in February.
When asked if he has any plan to merge Tiger Synergy and Seacera, he said that there is no such plan to merge the companies.
The attraction of Seacera is the 501-acre piece of land in Semenyih it owns and Tan said he plans to launch a project on the land this year and is expected to be developed over five years.
Seacera's share price was up 1.5 sen to 34 sen with 36.77 million shares traded, giving it a market capitalisation of RM161.3 million.
Read also:
https://www.theedgemarkets.com/article/boardroom-tussle-brewing-seacera
https://www.theedgemarkets.com/article/seacera-adjourns-egm-shareholder-tussle-intensifies