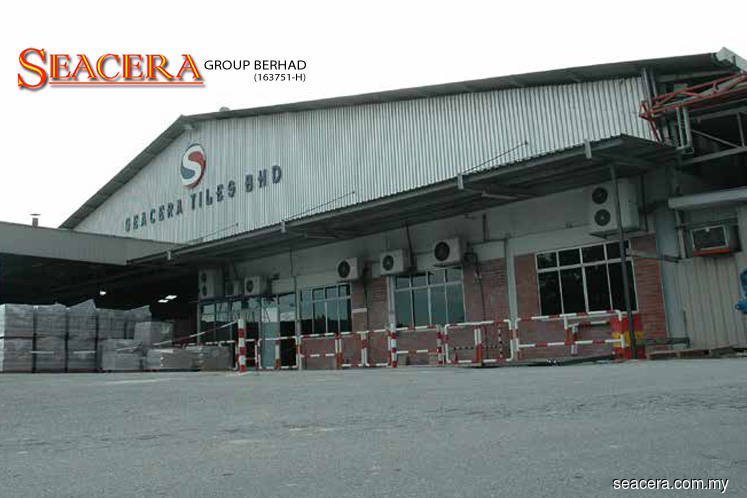 KUALA LUMPUR (April 19): Trading in embattled Seacera Group Bhd's shares was halted for an hour this morning after the group's board of directors announced that it would take legal action against its largest shareholders, who include Datuk Tan Wei Lian.
In stock exchange filing today, the group said the notice of the extraordinary general meeting (EGM) it received from these shareholders on April 15, 2019 is in contravention of the Companies Act 2016 as Tan and others had at the time controlled only 7.98% while claiming to hold at least 10% of its issued share capital in aggregate on the day the notice was received.
"[The Notice of the EGM] is unlawful, null and void," Seacera said, adding that it had engaged Messrs Lim, Chong, Phang and Amy to take the necessary actions against these shareholders.
However, Seacera's stock exchange filing on April 18 showed that Tan had been accumulating shares in the company and had held a direct 13.73% interest in the company himself before April 15.
He later raised his direct stake to 16.36% as at April 17.
Amid a heated boardroom tussle, Tan had called for the EGM to be held on May 15, 2019 to appoint six new directors and to remove eight existing directors of the company.
The group's share price was suspended temporarily at 10.27am today for an hour. It has since declined an additional 0.5 sen on top of the 2 sen tumble this morning.
The stock is now trading at 31 sen per share. Some 22.19 million of its shares have changed hands.