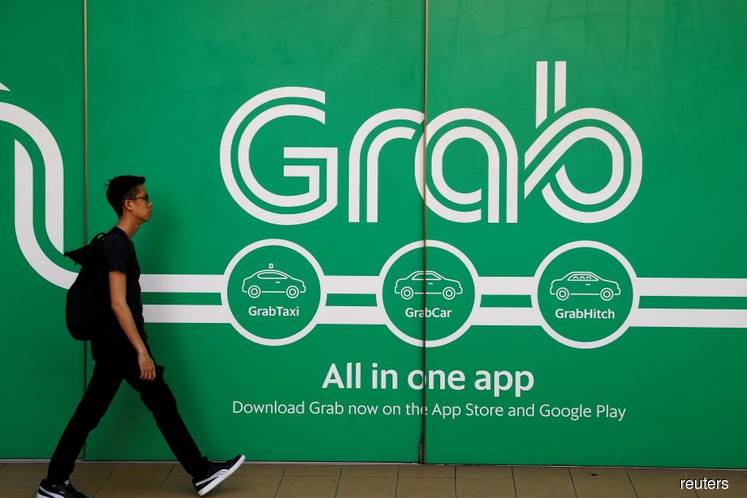 KUALA LUMPUR (March 19): Fintech player Grab Financial Group has unveiled its "Grow with Grab" roadmap, which comprises new features to GrabPay mobile wallet users and micro-insurance for drivers in Singapore.
"The roadmap aims to provide the most comprehensive portfolio of financial services in Southeast Asia for micro-entrepreneurs and small businesses," said the company in a statement today.
It includes a range of other new services, including micro-insurance products, post-paid and instalment payment services, as well as 'Pay with GrabPay', an online check-out payment method for online sellers.
Grab Financial Group added that the roadmap puts it in a strong position in financial services, as the company seeks to bring more possibilities to micro-entrepreneurs and small businesses.
"Grab Financial Group sets a clear ambition to become both the region's largest payments and financial services platform in 2019. We aim to become both one of the region's largest merchant networks with the largest insurtech policy provider and the biggest fintech lender, all within one platform.
"The Grab Financial Group aims to leverage this scale to negotiate the best deals for its entrepreneur partners and pass the savings on to them," it added.
"The Grab app has served more than 9 million micro-entrepreneurs over the last six years. As a result, we can leverage our scale and data insights to bring financial services products to market at a more competitive price point than anyone else," said Grab Financial Group senior managing director Reuben Lai.
In the next few weeks, the company will be launching new services from the Grow with Grab roadmap that enable micro-entrepreneurs and small businesses to grow their earnings, grow their business and protect their livelihoods.
As the first fintech platform with access to e-money licences in the six major economies in Asean, Grab Financial Group has built the largest merchant network, covering more than 600,000 merchants.
Meanwhile, Grab Financial Group is betting on its Pay with GrabPay online check-out and point-of-sale (POS) device integration to help it further differentiate itself in speed, affordability and versatility — all crucial needs for small entrepreneurs.
"The Pay with GrabPay online check-out launches today with micro and small businesses on local e-commerce platforms such as Qoo10, and 11Street, two of the largest e-commerce platforms in Singapore and Malaysia respectively," it said.
"In Malaysia, the online check-out method was recently introduced with merchants like 11Street and BusOnlineTicket.com. Coming soon will be Caring Pharmacy, MBO Cinemas, Doublewoot and KLIA Ekspres.
"Pay with GrabPay agreements have also been signed with some of the region's biggest merchant gateways, including Adyen, Boku, iPay88, Dragonpay as well as key brands including Cathay Cineplexes in Singapore and SM Cinema in the Philippines," added Grab Financial Group.
"Adding to the convenience of online payments, we will be partnering with BillPay in Malaysia which will enable users to pay their utility bills such as Astro, Celcom, Telekom Malaysia and Syabas Bill."
Since its launch, GrabPay managing director for Malaysia, Singapore and the Philippines Ooi Huey Tyng said one in five GrabPay users in Malaysia now use the app daily for their everyday needs from transport to food and parcel delivery.
In terms of POS device integration, business owners with POS devices can tap into Grab's Asean-wide user base, without having to change their hardware or sales and accounting systems. Merchants can simply add GrabPay as a payment method on their existing POS device.