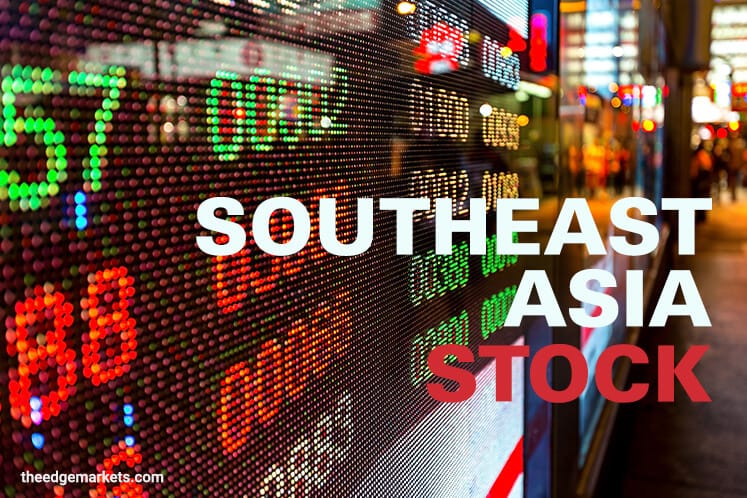 (June 19): Most Southeast Asian stock markets ended higher on Monday on improved risk sentiment as investors looked past the US Federal Reserve's decision last week to raise interest rates, with Vietnam hitting at a fresh nine-year closing high.
The Philippines led the gainers in the region, recording its biggest intraday gain in two weeks.
"I think risk-on bias is coming back from the precipitation of central bank events," said Taye Shim, head of research at Jakarta-based Mirae Asset Sekuritas.
"(Major)central bank events are over, and ECB (European Central Bank) and Federal Reserve did not provide much of a surprise to the market, which was actually a relief. The ECB and Federal Reserve's forward looking guidance was in line with expectations."
Philippine shares closed 0.8% higher after posting their biggest intraday gains since June 5.
"(Rise in Philippine shares) are more in anticipation of the tax reform measures. Much sooner than that is the state of the nation address coming up mid-July, and then Congress will open and hopefully will immediately pass the tax reform measures," said Joseph Roxas, an analyst with Manila-based Eagle Equities.
The Philippines' lower house of Congress passed the much-anticipated tax reform bill on May 31, aimed at generating revenue to fund a multi-billion dollar infrastructure program that is key to the government's economic agenda.
Philippine central bank revised its current account balance forecast for this year on Friday, projecting a deficit for the first time since 2002 on expectations of surging imports.
Singapore shares advanced 0.5%, with United Overseas Bank and DBS Group Holdings leading the gains.
Vietnam shares gained 0.7%, hitting their highest close since February 2008.
Vietnam Dairy Products JSC rose 0.9%, while Vietnam National Petroleum Group rose 2.2%.
Meanwhile, Malaysian shares fell 0.1%, dragged down by the financial and consumer staples sectors.
SOUTHEAST ASIAN STOCK MARKETS
Change on the day
| | | | |
| --- | --- | --- | --- |
| Market | Current | Previous close | % move |
| Singapore | 3247.18 | 3231.44 | 0.49 |
| Bangkok | 1580.85 | 1576.58 | 0.29 |
| Manila | 7943.75 | 7882.22 | 0.78 |
| Jakarta | 5741.909 | 5723.636 | 0.32 |
| Kuala Lumpur | 1788.9 | 1791.31 | -0.13 |
| Ho Chi Minh | 766.83 | 761.24 | 0.73 |
Change so far this year
| | | | |
| --- | --- | --- | --- |
| Market | Current | End 2016 | % move |
| Singapore | 3247.18 | 2880.76 | 12.72 |
| Bangkok | 1580.85 | 1542.94 | 2.48 |
| Manila | 7943.75 | 6840.64 | 15.9 |
| Jakarta | 5741.909 | 5296.711 | 8.41 |
| Kuala Lumpur | 1788.9 | 1641.73 | 8.96 |
| Ho Chi Minh | 766.83 | 664.87 | 14.8 |