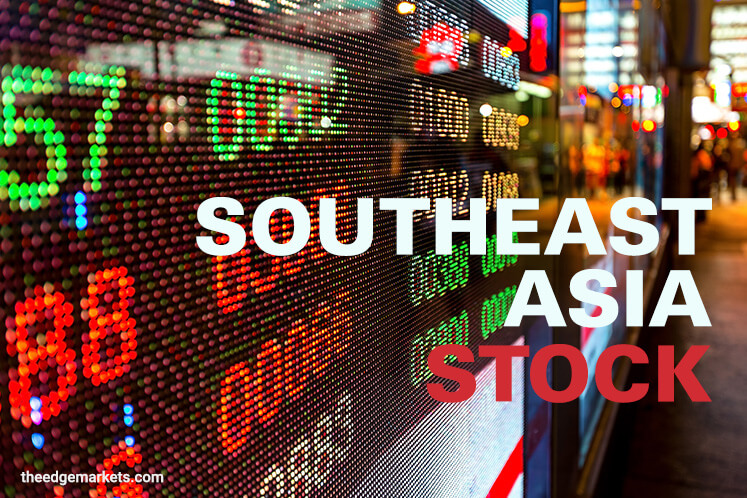 (April 4): Southeast Asian markets were largely subdued on Tuesday ahead of a meeting between US President Donald Trump and his Chinese counterpart later this week, while Philippines gained and Indonesia hit a record high.
Asian shares were trading lower tracking an overnight fall on Wall Street as investors sold stocks and looked to safe havens with political uncertainty overshadowing positive US economic data and solid global manufacturing growth.
Indonesia rose about 0.7%, helped by a rally in energy stocks as coal prices shot up following rail line damage in cyclone-hit northeast Australia.
The index of the region's 45 most liquid stocks rose as much as 1.1% to a 6-month high.
Coal miner Bukit Asam (Persero) Tbk PT touched a near 4-year high, while PT Adaro Energy rose to a 5-year high.
Coal prices have risen 5% due to transport disruptions following the cyclone in Australia, Trimegah Securities said in a note.
Philippines rose to a 5-month high, gaining as much as 1.4%, buoyed by real estate and financial stocks.
"Corporate earnings in the Philippines have been pretty solid for 2016," said Victor Felix, equity analyst at AB Capital Securities.
"We've also seen foreign inflows over the past few days, which bucks the recent trend of foreign selling seen in the Philippines," Felix added.
Property developer SMP Prime Holdings rose 2.6% while conglomerate Ayala Corp touched an over five-month high.
MSCI's broadest index of Asia-Pacific shares outside Japan was down 0.2% at 0506 GMT
Singapore was down about 0.3% on financial stocks. DBS Group shed as much as 0.9%, while Oversea-Chinese Banking Corporation fell as much as 0.8%.
Malaysia and Vietnam were largely unchanged during the day.
SOUTHEAST ASIAN STOCK MARKETS
Change as at 0508 GMT
| | | | |
| --- | --- | --- | --- |
| Market           | Current       | Previous close     | % move |
| Singapore        | 3179.41       | 3187.51      | -0.25 |
| Bangkok          | 1579.91       | 1580.86      | -0.06 |
| Manila           | 7433.29       | 7341.65      | 1.25 |
| Jakarta          | 5645.547      | 5606.789     | 0.69 |
| Kuala Lumpur     | 1743.71       | 1745.49      | -0.10 |
| Ho Chi Minh       | 723.05        | 722.38       | 0.09 |
Change this year
| | | | |
| --- | --- | --- | --- |
| Market           | Current       | End prev yr  | % move |
| Singapore        | 3179.41       | 2880.76      | 10.37 |
| Bangkok          | 1579.91       | 1542.94      | 2.40 |
| Manila           | 7433.29       | 6840.64      | 8.66 |
| Jakarta          | 5645.547      | 5296.711     | 6.59 |
| Kuala Lumpur     | 1743.71       | 1641.73      | 6.21 |
| Ho Chi Minh       | 723.05        | 664.87       | 8.75 |